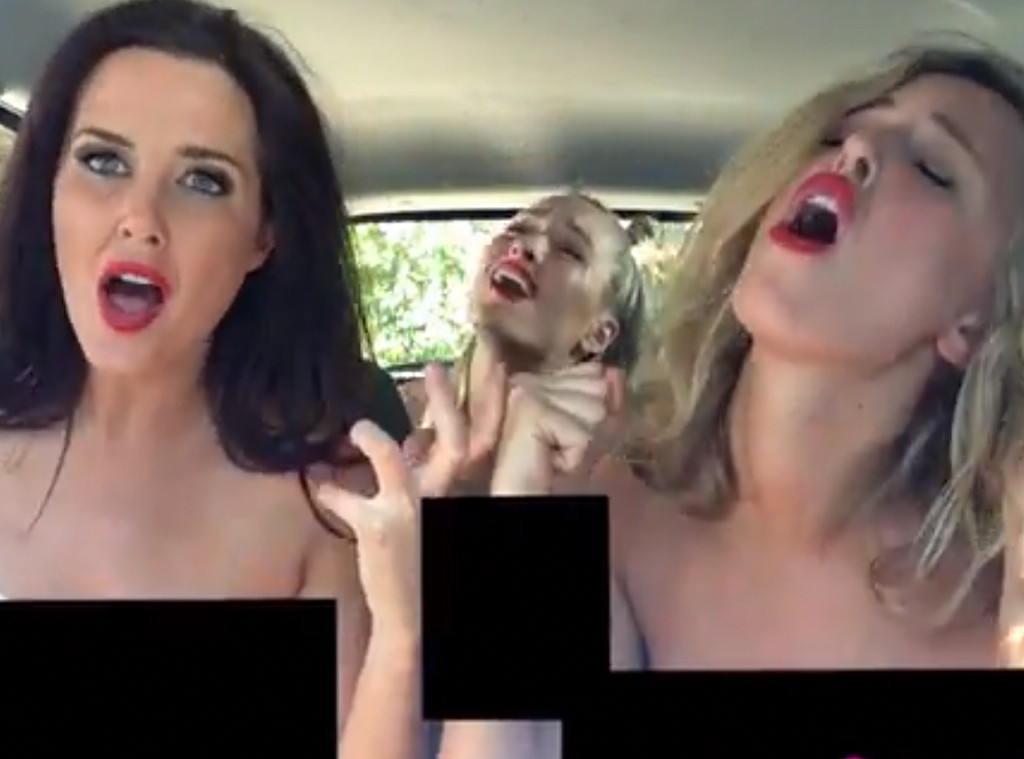 YouTube
This female comedy trio takes jam sessions in the car to a whole 'nother level!
Creating YouTube videos under the name SketchShe, these Australian models-turned-comedians bring viewers on a musical "ride through the ages" lip-syncing a medley of hit songs from decades past.
The video starts with the three tuning out of their first viral "carsody" and starting off their musical sampling in the 1940s with "Boogie Woogie Bugle Boy." The trio comprised of Shae-Lee Shackleford, 28, Lana Kingston, 25 and Madison Loyd, 27, also tackle classic hits such as Elvis Presley's "Hound Dog" and Whitney Houston's "I Wanna Dance With Somebody."
The comediennes even included a Hollywood flashback moment to when former pop princess Britney Spears shaved her head!
But lip-syncing isn't the only changing act these Aussie babes perform. This musical sketch is complete with them rocking the corresponding decade's fashions and dances moves—especially when the fierce ladies do the Beyoncé "Single Ladies" dance.
However, costumes don't seem to be needed when the ladies from Down Under strip down for their impersonation of Miley Cyrus in "Wrecking Ball."
The video has racked up more than 5 million views (and counting) since it was released on the trio's YouTube page Tuesday.
Let these three hotties take you through time in this epic music sketch and see what other artists they impersonate!