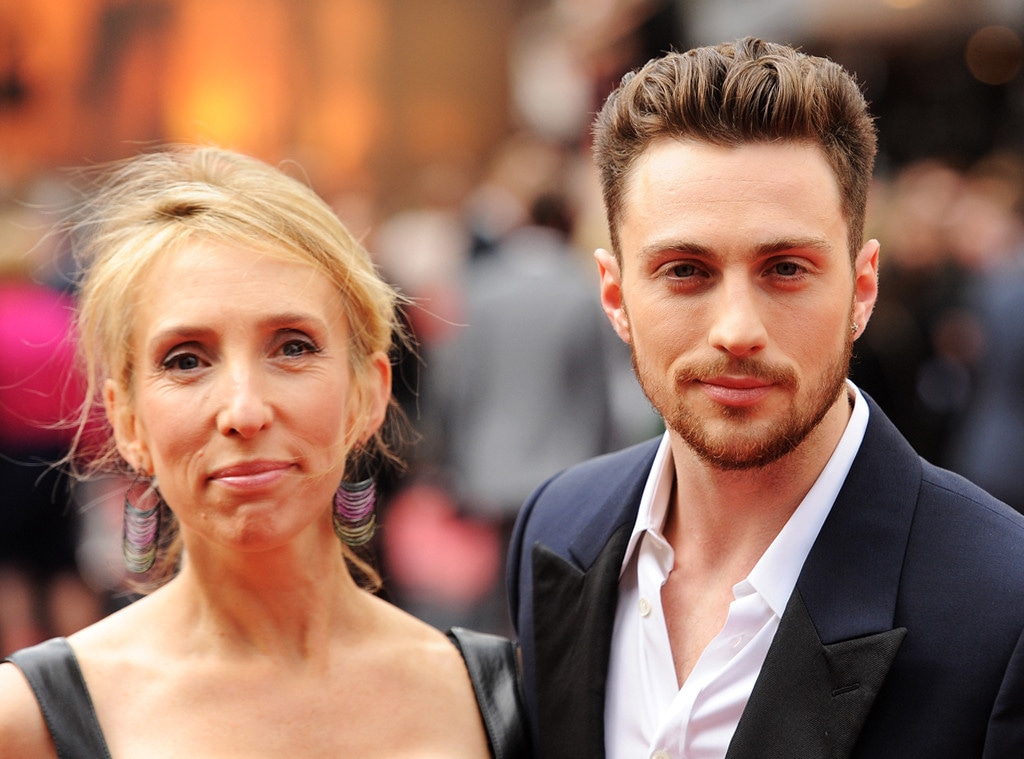 Dave J Hogan/Getty Images
Sure, there's plenty of fans who would have loved to see Aaron Taylor-Johnson play Christian Grey in the Fifty Shades of Grey movie (his wife Sam Taylor-Johnson was the director after all!).
However, the 24-year-old actor insists he was never in the running to play the titular character.
"No, never! I think there would have been a lot of unhappy fans of the book," the Brit hunk tells the latest issue of Marie Claire U.K. (on stands today). "We both read it and knew right then that when she went into direct it, I wouldn't be the one to step into those shoes. And that was fine. It didn't feel like one of us was like, "I really wanted to do that'...I'm obviously really, really proud of Sam and it was great to see her take that project and make it her own, and not have to feel like just because there's a role...I feel like I'm too young for that role anyway!"
Universal Pictures and Focus Features
This isn't the first time Taylor-Johnson has said he didn't want to be cast in the Fifty Shades movie.
"I think it would have been the wrong kind of hype to bring toward us," he said exactly one year ago. "It would have been kind of funny that this character that all these women fancy—he's one in a million—and my wife picks her husband to play the part? I would love to have done something together again, but it wouldn't have been Fifty. We were both on the same page."
Meanwhile, Taylor-Johnson gushed to Marie Claire about his marriage. "With Sam I just knew. I just knew I wanted kids with her, I wanted to be with her and I wanted to get married to her," he said. "I never had that moment like, 'I want to be an actor,' but I love being a dad. It's what I really wanted to be. It's the reason I wake up in the morning. I now actually have a reason to be on this fucking earth. It's just changed everything in my perspective. It makes me a happy person, it makes me open my eyes to everything."