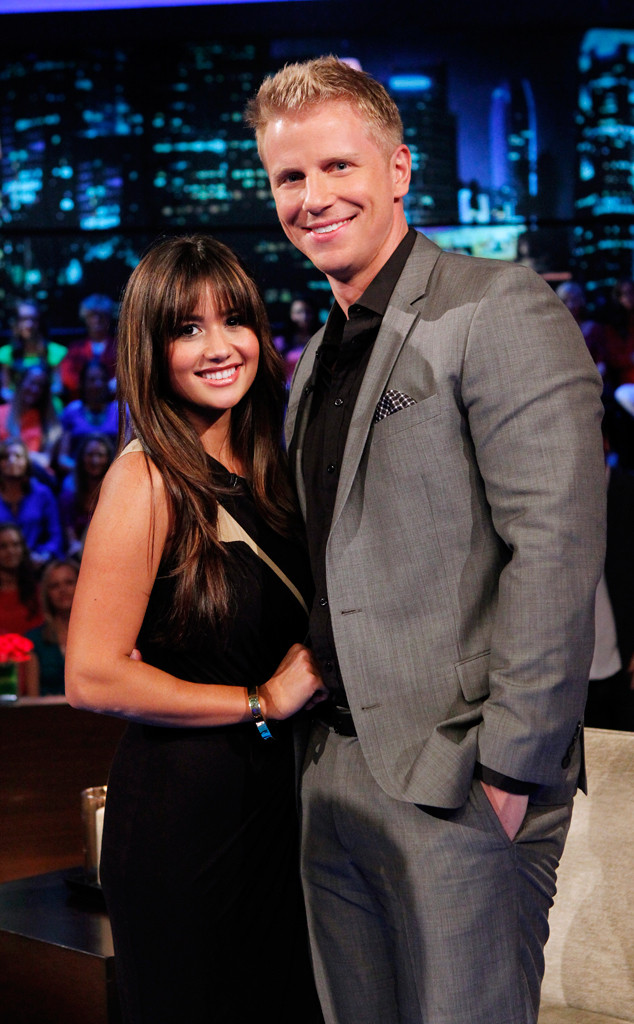 ABC/Rick Rowell
It wasn't an April Fools' Day burrito, but it was a a food baby.
The Bachelor alum Catherine Lowe, wife of season 17 star Sean Lowe and formerly known as Catherine Giudice, is speaking out following backlash over her recent and comment April Fools' Day prank: Pretending she's pregnant.
Catherine had on Wednesday posted on her Instagram photo showing a woman from the neck up with a baby bump, with the caption, "17 weeks :)," sparking speculation that she and Sean were expecting their first child. The couple's rep confirmed to E! News that it was meant to be an April Fools' joke. While the picture was "liked" more than 37,000 times, several readers commented that if she was indeed not pregnant, that she was being insensitive to women struggling with infertility.
On Thursday, Catherine posted a caricature of a woman with a massive burger in her stomach, saying, "I LOVE BURGERS! I LOVE PRANKS! I LOVE LIFE! About my earlier post, it was intended to be lighthearted and fun and certainly not insensitive. My heart goes out to all the women struggling with fertility."