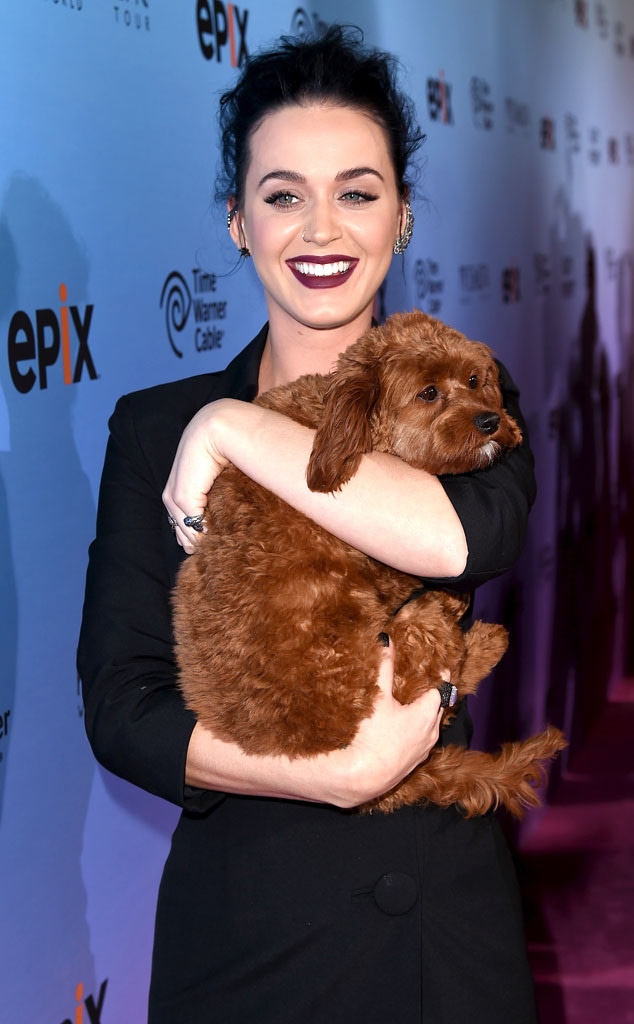 Kevin Winter/Getty Images
Katy Perry inadvertently made a fool of herself on April Fools' Day.
The "Teenage Dream" singer accidentally leaked her cell phone number to her 70 million Twitter and 16 million Instagram followers Wednesday. Perry, 30, published a video of her dog Butters, and referenced her friend Rihanna's new song, writing, "BITCH BETTER HAVE MY MONEY IF BITCH WANTS SAUSAGES!"
Seems innocent, right? The only problem was that Perry didn't realize Butters' dog tag showed her contact information. Oops!
Fortunately, many of the "Roar" singer's fans alerted her to the problem:
Perry deleted the links and the video, and she deactivated the phone number.
Some fans believe the number belongs to Perry's friend assistant, Tamra Natisin.
Regardless, the five-time American Music Award winner saw no reason to delete the other Instagram picture she posted that day. Modeling a cropped haircut, Perry wrote, "I asked for the Kris Jenner." The Keeping Up With the Kardashians star likes the alleged makeover, gushing, "LOL I love you! You look gorgeous beautiful girl!!!"
Is Perry pulling a prank? Perhaps.
But if she is indeed joking about her new' do, she hasn't fessed up to it yet.