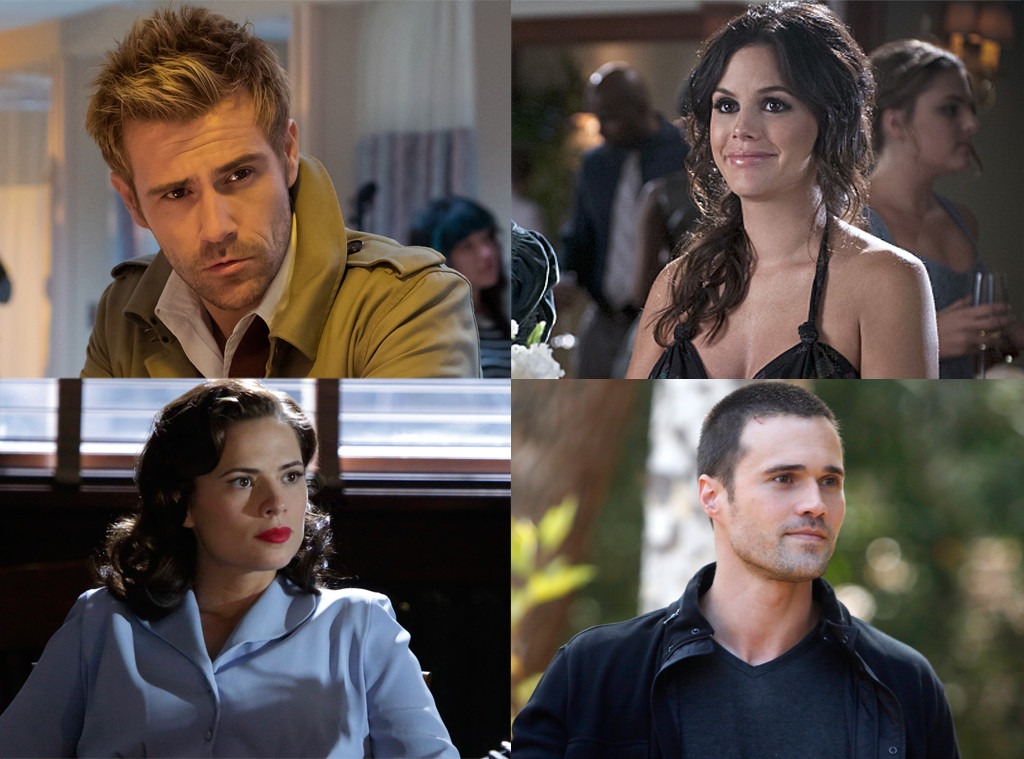 ABC, CW, NBC
Save One Show has gone wild!
After several days of intense battle, we're happy to welcome back one eliminated show back into our annual campaign to save one beloved TV series from cancellation. Everyone, please extend a warm welcome to Agents of S.H.I.E.L.D., the winner of this year's Wild Card round!
But the comeback kid is facing some major competition in the semi-finals, going up against Agent Carter, Constantine and Hart of Dixie, with only two shows advancing to the finals. 
Game. On.
This round of voting closed on Sunday, April 5 at 5 p.m. PT. The finals kick off on Monday, April 6!
So it looks like you are going to have to miss out on that egg hunt and Easter brunch 'cause you can vote as many times and as often as you'd like, meaning you have no excuse not to dedicate the next couple of days to making sure your favorite endangered TV show advances to the final round!
You can also let your friends, family and fellow fans know to get in on the action by using the #SaveOneShow hashtag tweeting @kristindsantos on Twitter.