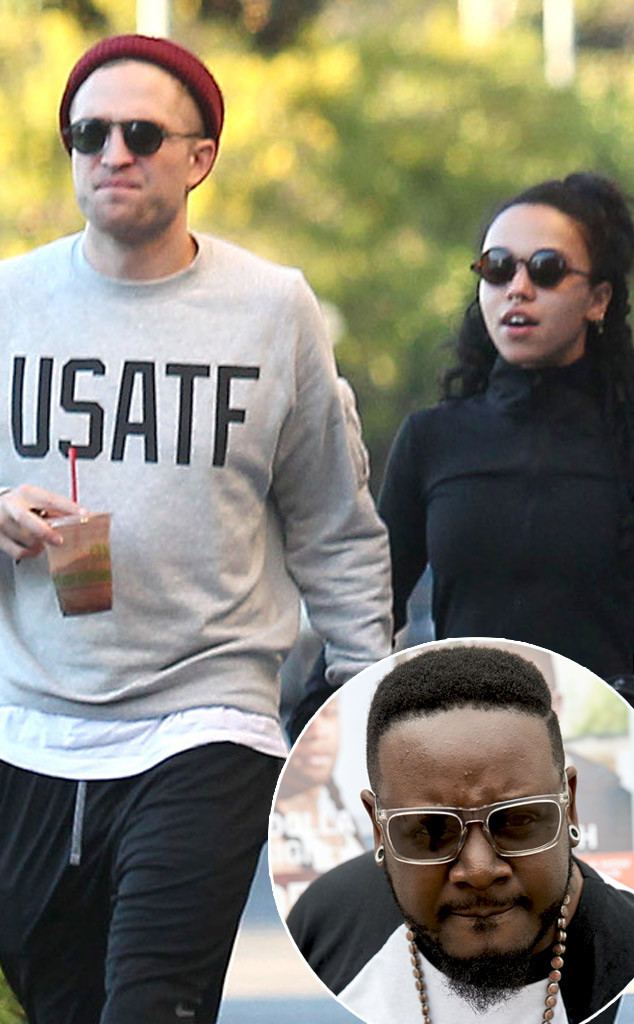 FameFlynet/Roger Kisby/Getty Images)
T-Pain is back and is bringing what could be a pretty big chunk of news with him!
According to the master of autotune, FKA twigs and Robert Pattinson are engaged! In an interview with Vulture, the "Best Love Song" rapper revealed, albeit accidentally, that the couple are set to tie the knot. The publication asked if the singer would appear on his upcoming album, and this was his response:
"Well, the first time we even met each other, we met in the studio. Her music's changed a lot since then," he said. "But she's on tour so much, and anytime I call her, she's in a different place. And she's engaged now, so that's about to be a whole other thing."
Say what?! The reporter on the story couldn't believe it either and said to the rapper, "Wait, she's engaged? That's news to me." The rapper responded, "Yeah, to ol' Patty [Robert Pattinson]. I don't know if she wanted anybody to know that..."