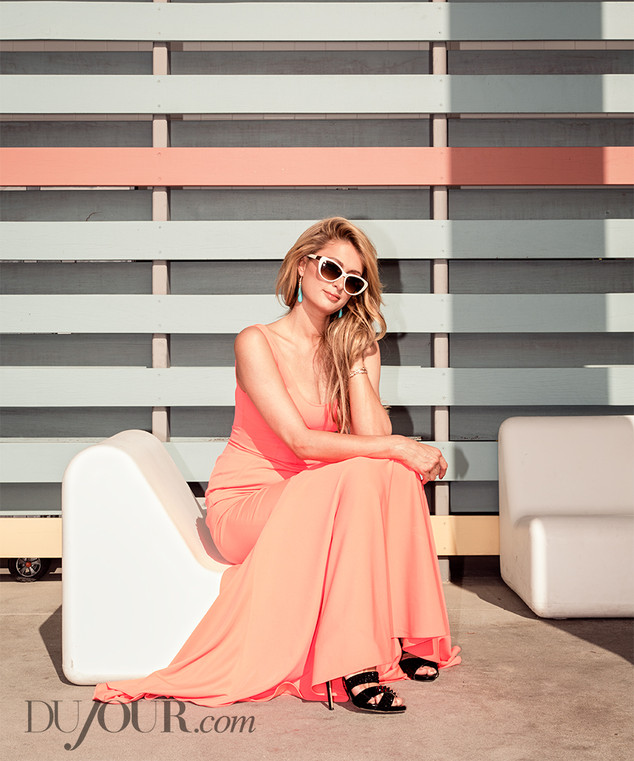 Dujour
The party had to stop sometime.
Paris Hilton's wild nights are a thing of the past, according to the hotel heiress herself. "I like to see girls looking hot and having fun—that's what life's about," she tells DuJour.com. "But I'm kinda over the whole scene. I used to love going out all the time but now it's only for DJ'ing and getting paid." Hilton doesn't party much now, she says, because "Thursday is the cool night, and I have to get up and work."
Yes, work.
Hilton, who was once mocked for "being famous for being famous," has built quite an empire in the last decade. Her 18 perfumes have generated $2 billion in revenue; she has 56 eponymous branded stores in the Middle East and Asia selling her line of handbags; and she has 16 licenses across the categories of clothing, accessories, beauty and watches. Her business, Paris Hilton Entertainment, has hundreds of employees. Hilton is also a popular DJ, with residencies around the world.
Life's not bad for the reality TV pioneer!