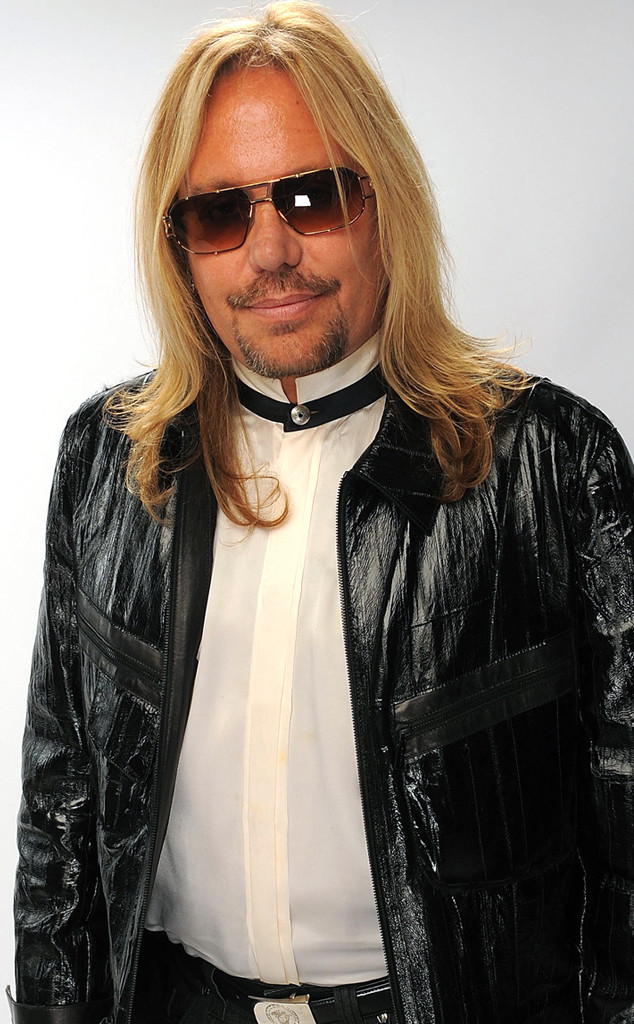 Michael Caulfield/Getty Images
Vince Neil, this is not how you sing the National Anthem.
While attending a recent Las Vegas Outlaws AFL game, the Mötley Crüe singer was tasked with singing the pre-game National Anthem...and let's just say it wasn't the best rendition we've ever heard.
In a video of the performance, the 54-year-old rocker is escorted onto the "field" by two scantily clad cheerleaders. The long-haired star, who was dressed all in black, is handed a microphone and a football before he starts his shaky singing.