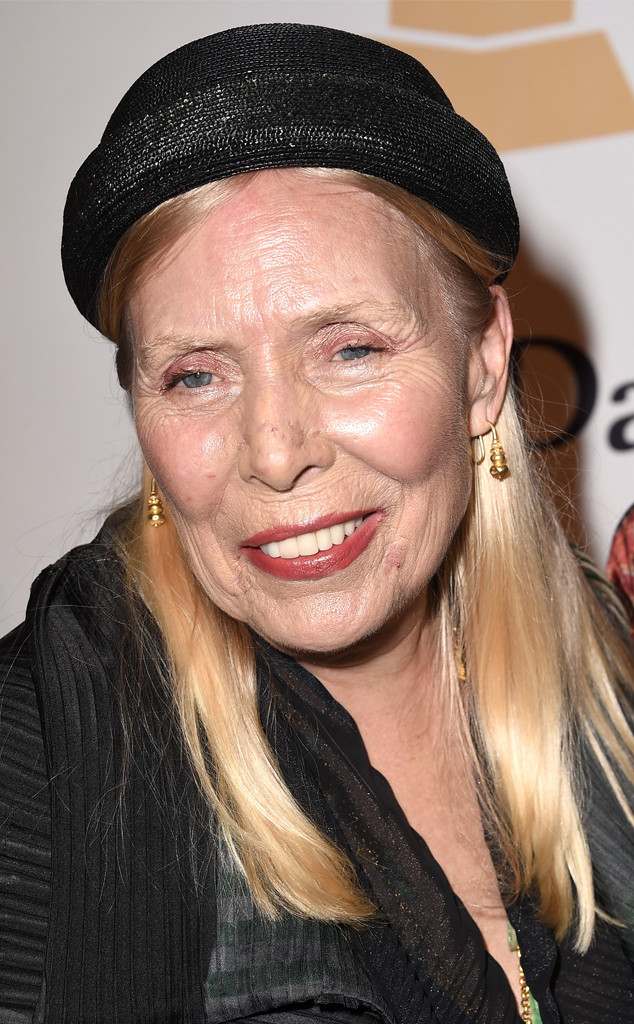 Getty Images
UPDATE: "Joni is currently in intensive care in an LA area hospital but is awake and in good spirits. More updates to come as we hear them," her rep tweeted Wednesday.
_____________________________________________
Here's hoping that Joni Mitchell is back in the pink soon!
The 71-year-old Blue artist was reportedly rushed to the hospital on Tuesday afternoon and remains in intensive care.
Per TMZ, which was first to report Mitchell's medical crisis, a call was made from the singer-songwriter's Los Angeles home at around 2:30 p.m. to report an unconscious female, but that the patient was alert on the ambulance ride to the hospital.
There has been no comment yet from Mitchell's rep.
Mitchell, who was born in Canada but become one of the most iconic personalities to come out of the 1960s-era L.A. music scene, is an eight-time Grammy winnner, including the Recording Academy's Lifetime Achievement Award in 2002, and she was inducted into the Rock and Roll Hall of Fame in 1997. Her most recent studio album was 2007's Shine, but a number of compilations have been released since, including last year's four-disc Love Has Many Faces: A Quartet, A Ballet, Waiting to Be Danced.