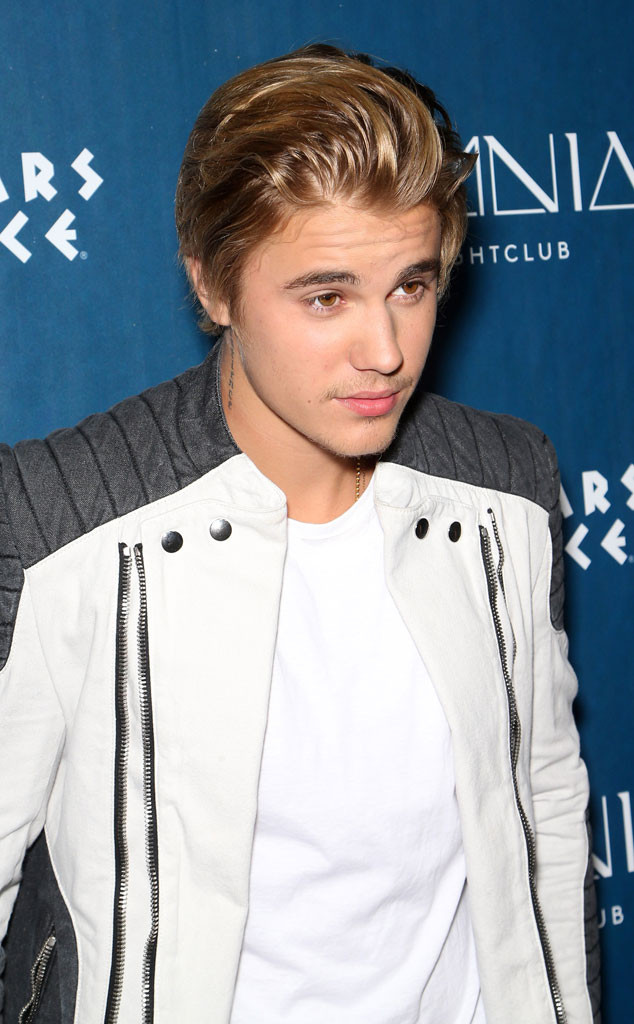 Gabe Ginsberg/Getty Images
Perhaps with the sounds of scathing barbs about hermaphroditism and being a "piece of s--t" still dancing in his head, Justin Bieber dusted himself off and got himself to mediation today.
Bieber, his legal team and relevant parties from the opposing side met Tuesday in Miami to discuss a lawsuit filed in June 2013 against the singer and one of his bodyguards by a photographer who claims Bieber sicced his security on him when he tried to snap a photo.
Sources tell E! News that everyone (i.e. Bieber) was on good behavior, today's mediation session coming just over a year after the "Boyfriend" artist gave his infamous "don't ask me about her" deposition in the same case.
So far, so good then when it comes to Bieber's vow to not be so, um, Biebery moving forward, now that he's 21 and has been duly roasted by a jury of his peers.