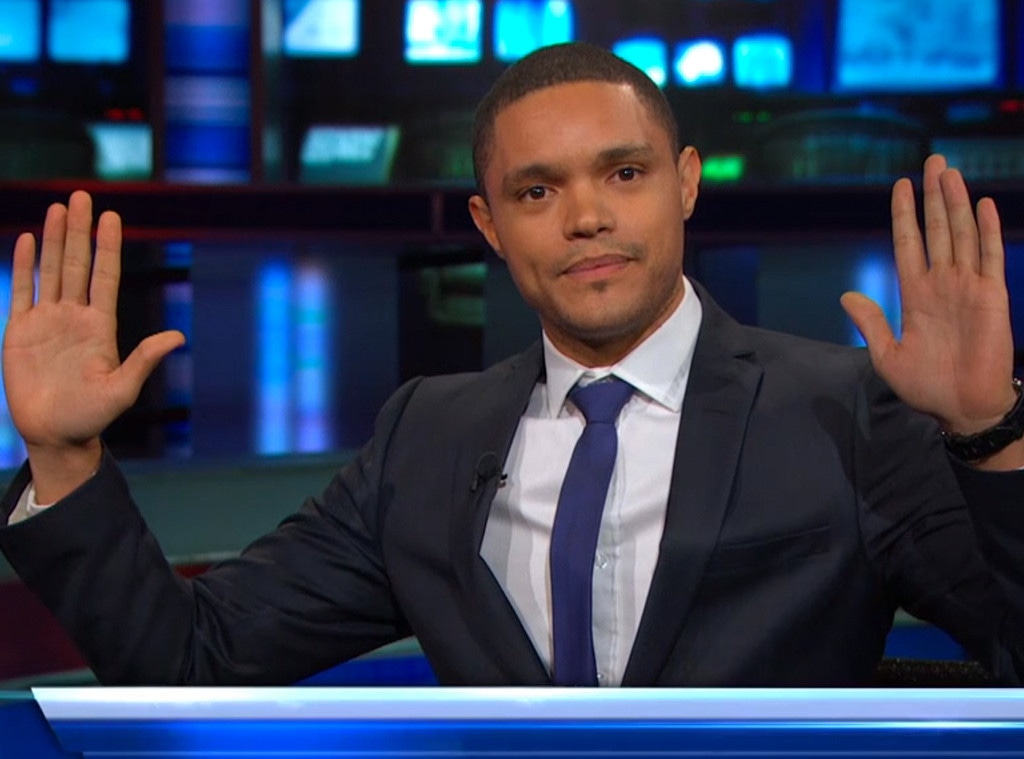 Comedy Central
When Jon Stewart first started hosting The Daily Show, no one thought to look back and search his old tweets for missteps or clues as to what kind of guy he was.
Because there was no Twitter back in 1999.
Such is not the case for Trevor Noah, however, who after being named Stewart's successor yesterday was immediately put under the microscope—and what those who really wanted to find something found were tweets that mentioned a variety of things that, if you take a poll, at least some would find offensive.
For instance, presumably unaware that Noah's mother is half-Jewish, one particularly irritated Twitter user commented, "The guy seems to have a problem with Jews....What's that called again? #DailyShow @Trevornoah" after Noah tweeted last May, "Behind every successful Rap Billionaire is a double as rich Jewish man. #BeatsByDreidel."
Byron Keulemans/Comedy Central
Noah then may have compounded the problem somewhat this morning by tweeting-and-deleting, "Twitter does not have enough characters to respond to all the characters on Twitter." (Though really, fair enough.)
Regardless, Comedy Central is standing firmly by its new man.
"Like many comedians, Trevor Noah pushes boundaries; he is provocative and spares no one, himself included," the network replied to the hubbub on Tuesday. "To judge him or his comedy based on a handful of jokes is unfair. Trevor is a talented comedian with a bright future at Comedy Central."
That's certainly the plan, anyway!
"No-one can replace Jon Stewart. But together with the amazing team at The Daily Show, we will continue to make this the best damn news show!" Noah tweeted yesterday (a tweet that's still there). Also pinned to the top of his feed is a tweet from Feb. 13 that reads, "Often, people who can do, don't because they're afraid of what people that can't do will say about them doing."
Whether or not that's in reference to the insta-backlash, those are certainly words for any TV host to remember moving forward.
UPDATE: Noah tweeted, "To reduce my views to a handful of jokes that didn't land is not a true reflection of my character, nor my evolution as a comedian."
(Originally published March 31, 2015, at 12:50 p.m. PT)