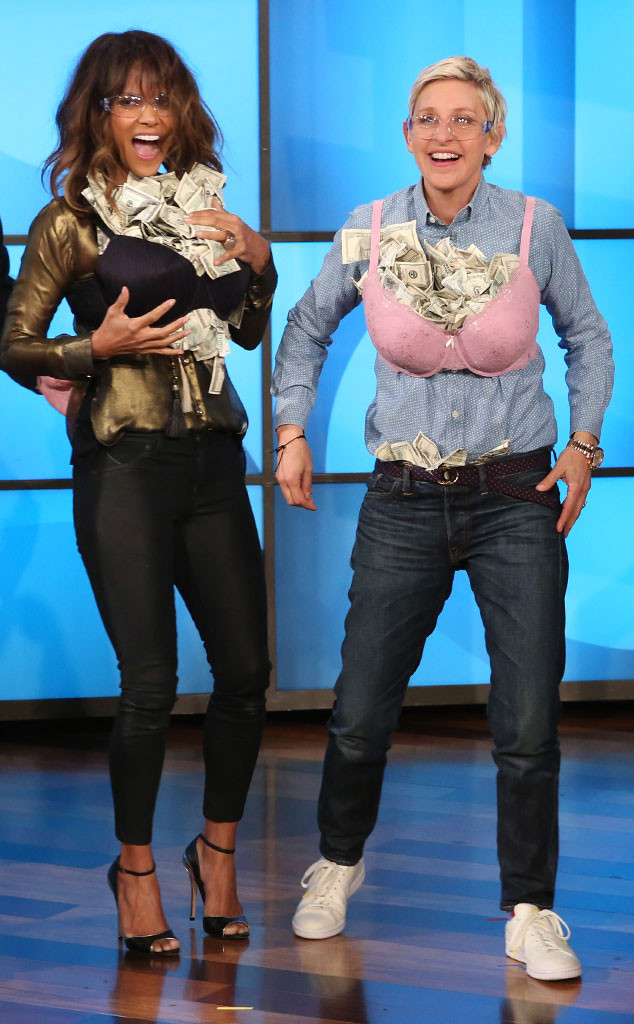 Ellen Show
If you've ever wondered what Halle Berry wears underneath those fabulous clothes, here's your chance to find out!
The A-list actress stopped by The Ellen DeGeneres Show Monday where things got a little revealing in the wardrobe department
In support of her new lingerie line at Target, Berry showcased just a few of the items that "are in my drawer" right now. It's safe to say Olivier Martinez's wife has some pretty good taste.
"I was in Paris one of these times tooling around and I saw this really beautiful lingerie line called 'Scandale Paris' and the women at the shop said to me, 'You know, this is a very beautiful line. It's way too expensive for anybody to buy so it's kind of going out of business,'" she explained as Ellen DeGeneres held up a few of the items. "Right in that moment I got the idea of what if I could buy this company and bring this beautiful lingerie to North America, but put it at a price point that every woman could afford."