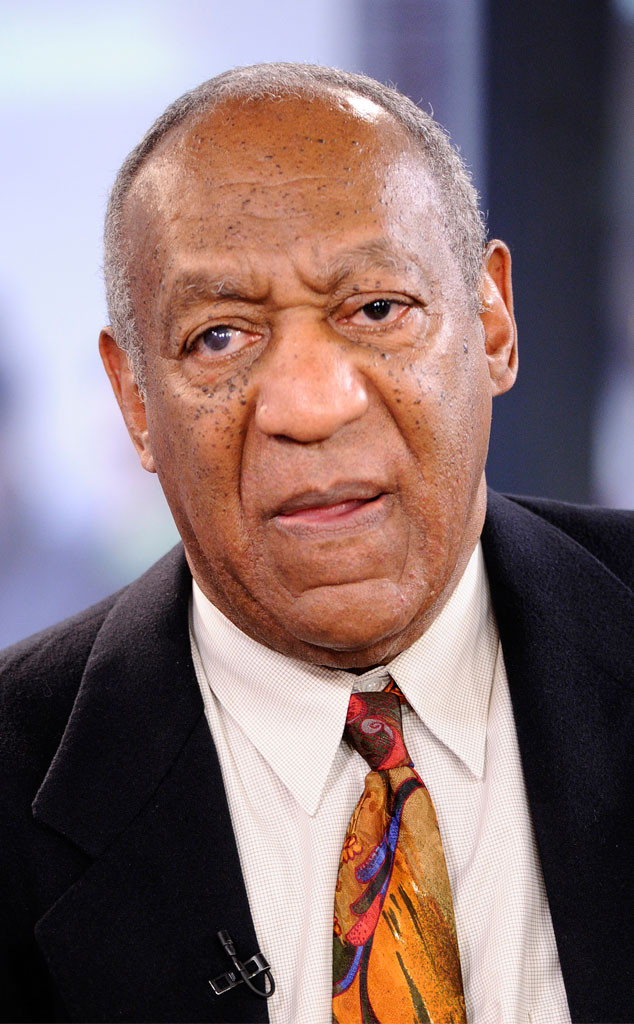 Peter Kramer/NBC/NBCU Photo Bank via Getty Images
Bill Cosby continues to be heckled by audience members attending his stand-up comedy shows.
The latest incident took place Friday evening while the Cosby Show star was performing in Baltimore at the Lyric Opera House. Only minutes into Cosby's performance, a man stood up from the audience and shouted, "38 women spoke up and called you a rapist."
According to the Baltimore City Paper, the heckler added, "Tell the one about how to get away with rape." In a video posted online, several other fans can be heard telling him to "shut up," but it was the comedian who ultimately stood up to him when he said, "Just remain calm," before adding, "We are here to enjoy my gift. We are not here to argue. Let those people speak. We will find them and ask them to leave."
Crook was ultimately removed by security, but there were more protestors waiting outside the Lyric Opera House who were shouting, "Your fame won't shame anyone!"