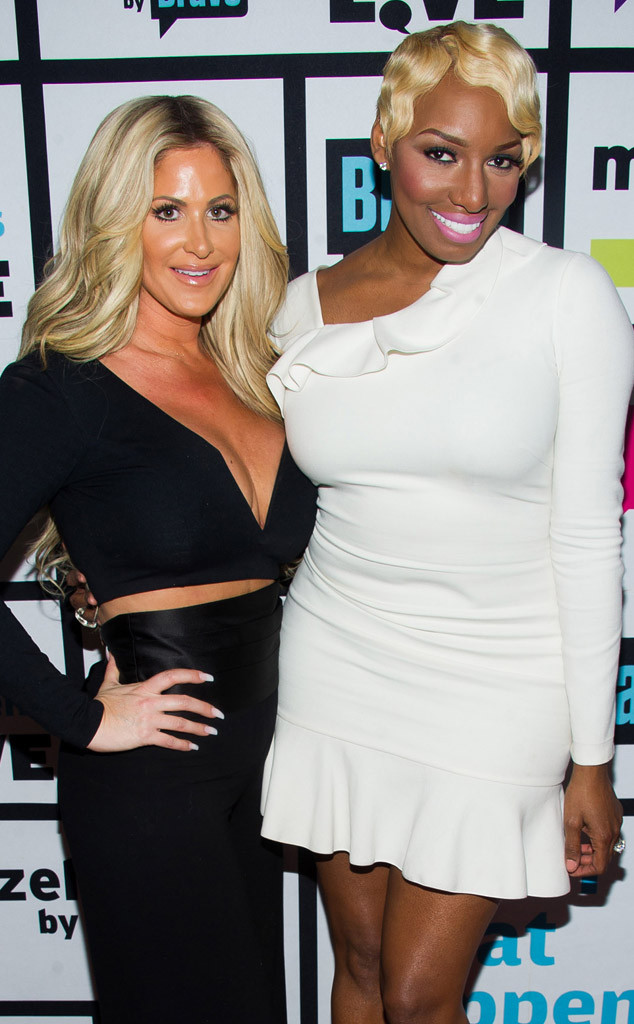 Charles Sykes/Bravo/NBCU Photo Bank via Getty Images
Grab some snacks and make an epic playlist 'cause we're going on a road trip!
NeNe Leakes and Kim Zolciak Biermann are set to star in your new favorite buddy sitcom as the fan-favorite Real Housewives of Atlanta stars are teaming up for NeNe and Kim: The Road to Riches, Bravo announced on Monday. What was that sound? It was the sound of your DVR setting up a series record all on its own!
"Atlanta's 'most driven' housewives…drive out of their comfort zones and across the country to discover America on a one-of-a-kind adventure," the network said in a statement. "The road to LA may be paved with good intentions, but that doesn't mean they won't occasionally drive each other crazy."