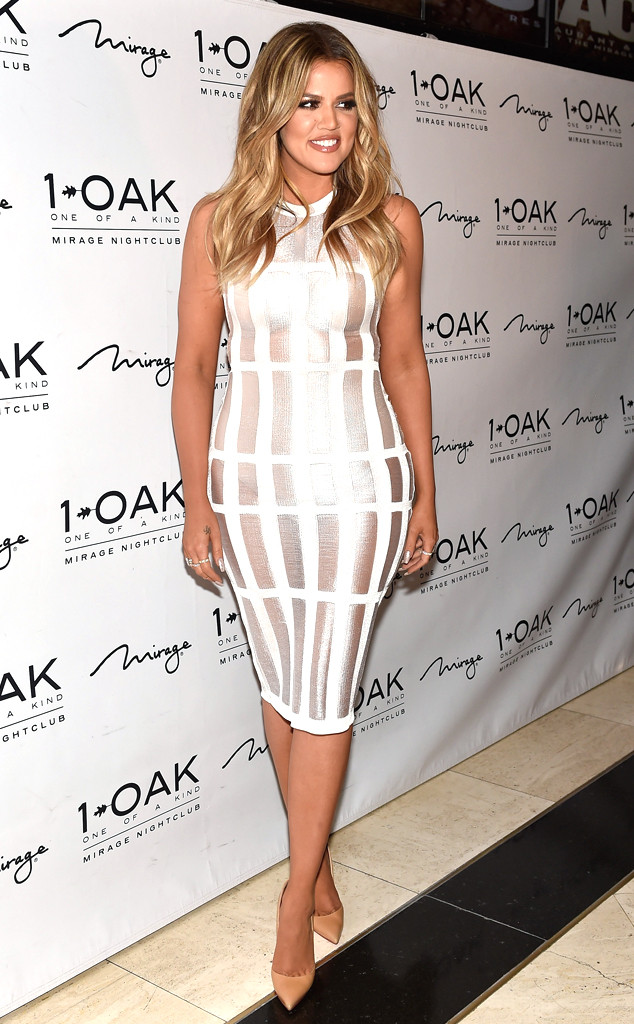 David Becker/Getty Images
Ladies, we know it takes a village (of beauty products!) to get ready for a night out on the town—and we all have our beauty cabinet swear-bys.
But it's always interesting when a celeb opens up her beauty closet and lets us look inside, like Khloe Kardashian, who revealed her favorite products and why she uses them to Into the Gloss (just like big sis Kim Kardashian did back in February). So of course we had to get the scoop on the lotions and potions she can't live without! Khloe's favorites include Lancôme's Définicils mascara (also a Kim mainstay), Tom Ford lipsticks and—get this—Mama Mio's skincare products for pregnant women (she discovered thanks to mama-of-three Kourtney Kardashian).
The (even blonder) star also opened up about the secret beauty routine language that she and her sisters share.
"One time I said to someone, 'I have H and M tomorrow,' and they were like 'Why are you going to H&M?' I thought everyone knew that H and M meant 'hair and makeup,' but then I realized it's just us," Khloé said. "I'll be like 'What time is glam?' and people are like 'What the f--k is glam?'"