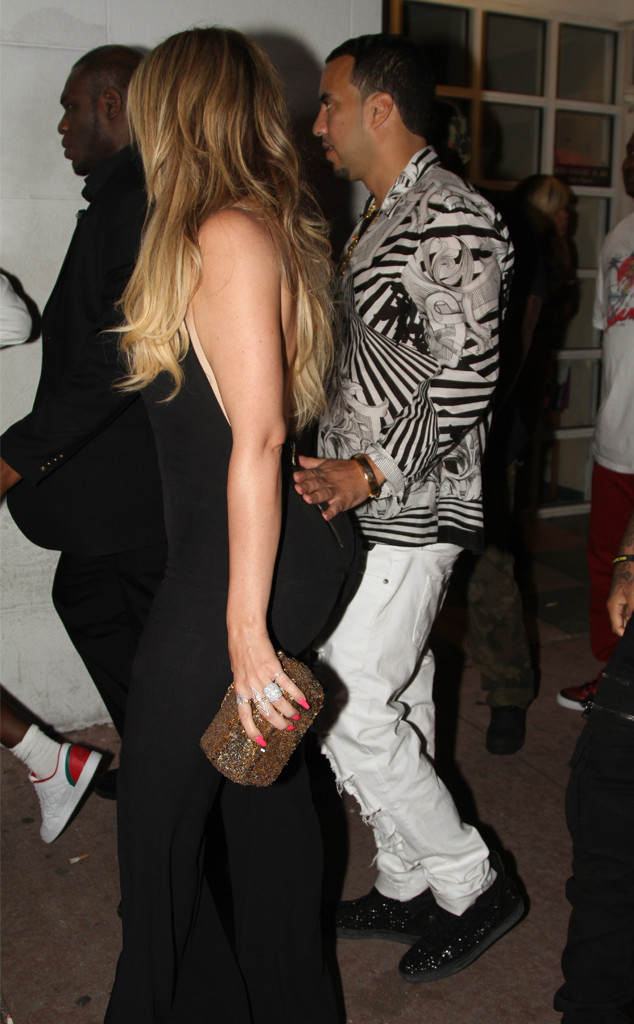 exclusiveaccess.net
OK, seriously, what is going on between Khloe Kardashian and French Montana?!
The on-again, off-again couple continue to fuel reconciliation rumors, as they continue to spend time together, most recently on Saturday night, when they got cozy at a Hennessy V.S. party at the DREAM nightclub in Miami. In fact, very cozy: French was seen escorting the Keeping Up With the Kardashians star to the back entrance of the venue while placing his hand on her butt. The two have not commented about the status of their relationship.
Kardashian, who wore a black pantsuit with a plunging neckline, and French were accompanied by security, who ushered them to a section of the club, and were joined at the party by Sean "Diddy" Combs and his son Justin, 21.
Kardashian and French appeared very affectionate and were seen dancing together and having a great time, E! News has learned. Around 3 a.m., DJ Funkmaster Flex began playing a few of the hip-hop artist's songs and French started performing them, but he did not get up! Instead, he rapped his tracks while remaining by the reality star's side.