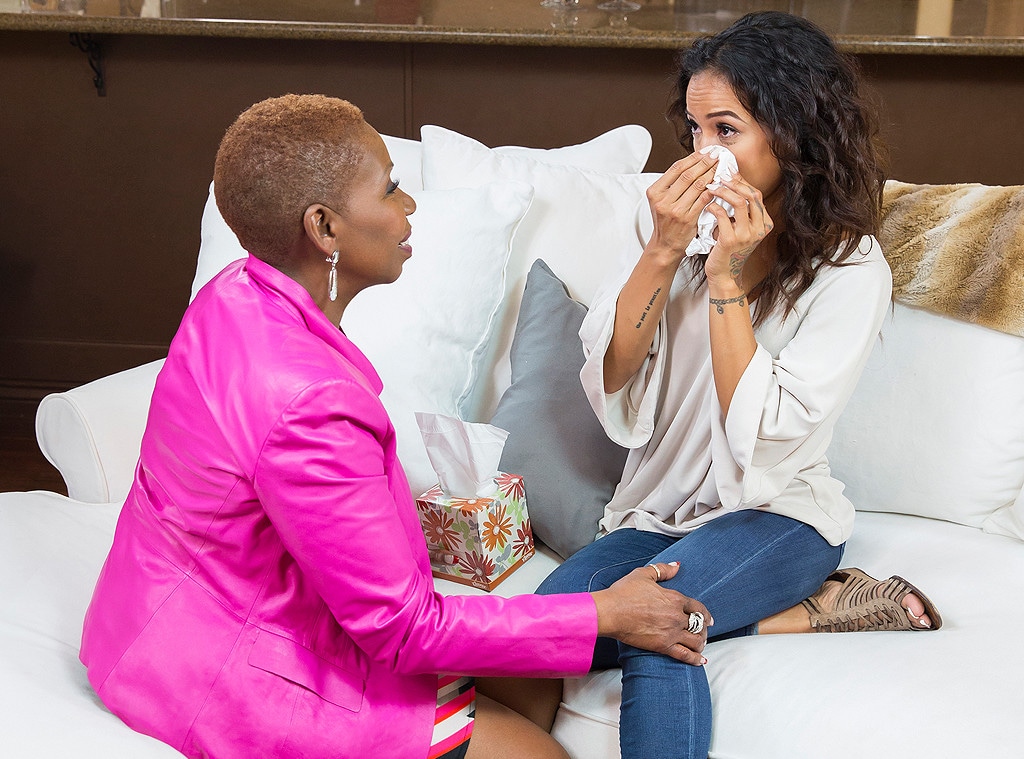 Oprah Winfrey Network
It's no secret that Chris Brown and Karrueche Tran's relationship hasn't been a smooth one.
For four years, the pair has been on and off and then on again leaving fans confused and even annoyed at their rocky and ever changing relationship status.
But while talking to Iyanla Vanzant in an Oprah Winfrey Network exclusive interview Saturday night, the young model finally decided to come clean and reveal what's really going down with her and her "ex-boyfriend."
"I feel hurt because the man I loved betrayed me. I will never again let a man disrespect me," she told Vanzant through tears. "I want my voice to be heard…I want to clear it up and tell my story and tell my side."
The model admitted to knowing Brown wasn't your average guy when he asked her to "hang out" at a Norms restaurant on their first date. However, the fame and limelight wasn't what immediately got her excited about the possible relationship.
"I saw a different side of Chris that not everybody sees. Although he's done whatever he's done, he's a good-hearted person," she shared. "He's a big kid with a big heart that's been through some things."
But as the months and years went by, Tran admitted that her man lied, cheated and betrayed her on more than one occasion. Most recently, it was when she found out Brown had a baby with another woman. 
"He's said he's sorry. He's dropped flowers off. He's sorry for what he's put me through," she recalled after finding out about the baby news on social media. "There's no making up right now. I'm trying to be my strongest. I understand what he's put me through and I'm fed up."
But at the same time, Tran knows that there will always be a special place in her heart for the famous rapper.
"I still love him. I've changed to help him—go to church, pray, yoga, meditate—if he were to change, we would be in a better place, but that's the problem," she explained.  "He did give me love. Maybe it wasn't the right love or the same level but he's a product of his environment growing up. There's no doubt in my mind that Chris loves me. I know he does."