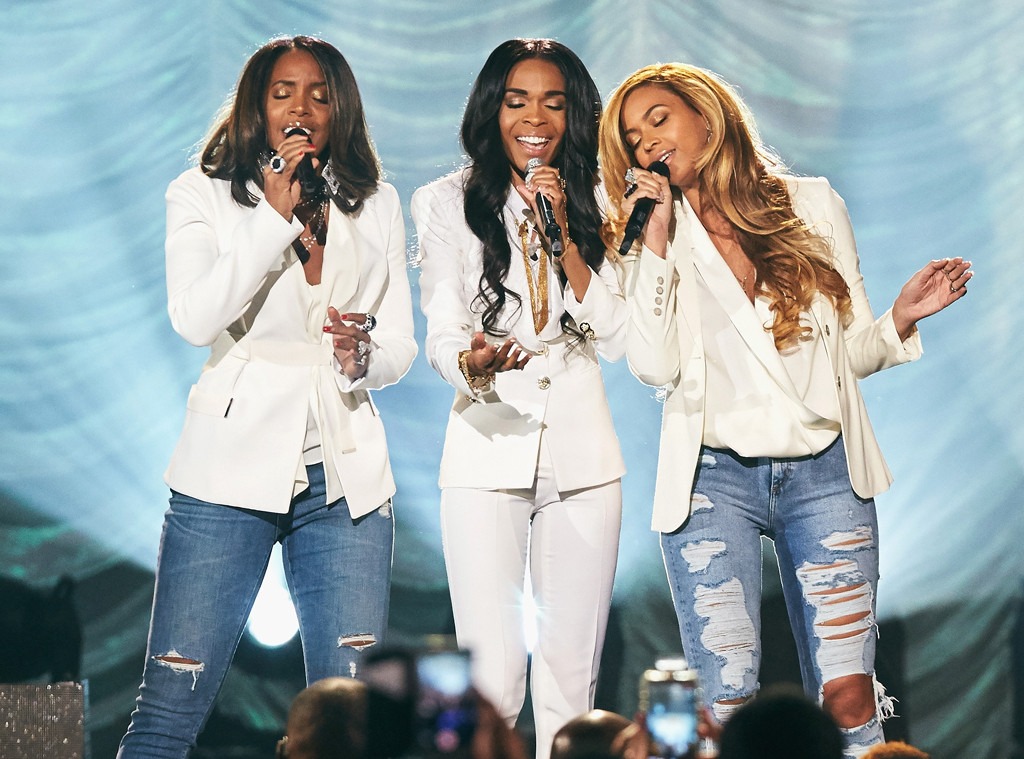 Erik Umphery/Getty Images for Parkwood Entertainment
Try not to lose your breath with this bit of exciting news!
After going roughly two years without performing together on the same stage, the members of Destiny's Child came together Saturday night for the Stellar Gospel Music Awards.
That's right, Michelle Williams, Kelly Rowland and Beyoncé reunited in Las Vegas to sing "Say Yes" together as a group. And if that wasn't exciting enough, the girl group matched in white attire. It's just like the good ole days, guys!
Die-hard fans speculated that a reunion may be coming sooner rather than later when Williams posted a cryptic tweet Friday evening.
"I thank all of you guys who voted! Man this is incredible!!!!" she wrote before including some interesting hashtags. "#StellarAwards30 #VideoOfTheYear #SayYes #Beyonce #KellyRowland" Perhaps the signs were there all along!
Regardless, the exciting reunion comes more than two years after the ladies rocked the house at the Super Bowl halftime show. Who can forget when they sang "Bootylicious," "Independent Women Part 1" and "Single Ladies" in a matter of minutes?! 
While viewers were left captivated, Williams later told E! News that it just felt good to perform again with her BFFs. "When three good girlfriends are together, you're free and you don't care who's around," she told E! News. "You're just trying to catch up and be goofy. I had a blast."
Thanks ladies for this weekend treat! And make sure to watch the Stellar Gospel Music Awards April 5 on TV One.