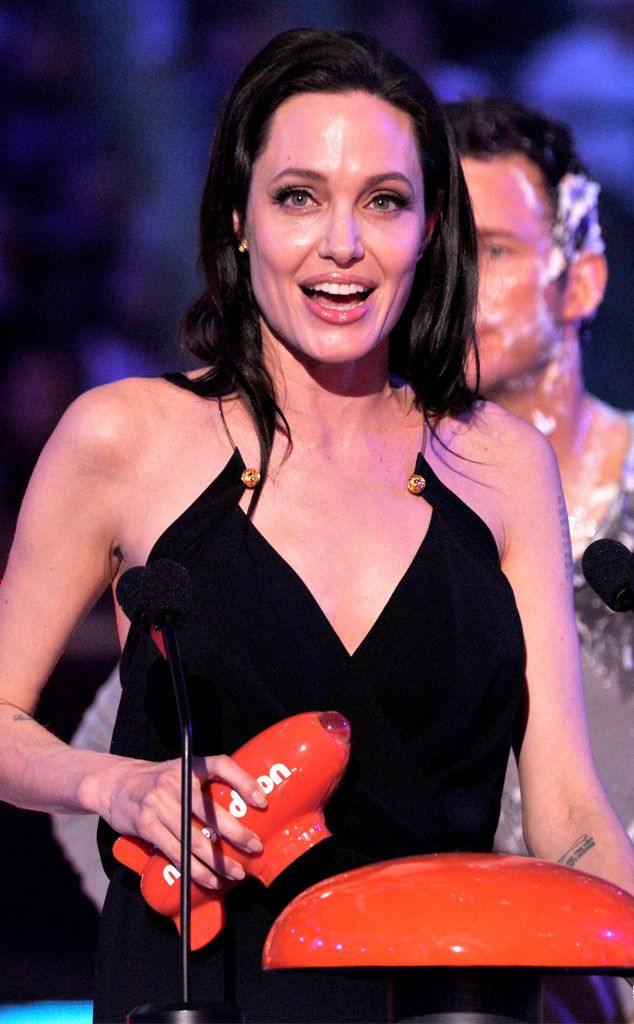 Lester Cohen/KCA2015/WireImage
The 2015 Kids' Choice Awards brought about a lot of screams, laughs, pies and of course, slime! But it was Angelina Jolie's moving speech that brought inspiration to the audience at Saturday's awards show.
The 39-year-old actress, who made her first post-surgery appearance with kids Zahara and Shiloh at the show, reminded fans of all ages to never be afraid of being "different" after accepting her award for Favorite Villain.
The Maleficent star shared with the audience that growing up, she was never one to fit in with the crowd. As a result, she learned to embrace being different from the rest.
"Different is good. So, don't fit," the mother of six said. "Don't ever try to be less than what you are, and when someone tells you that you are different, smile and hold your head up high and be proud."
And of course, Jolie wouldn't have won the award for Favorite Villain if she didn't finish her speech in true villain style! "Cause a little trouble. It's good for you," she added before a bunch of slime fell onto a few unsuspecting kids.