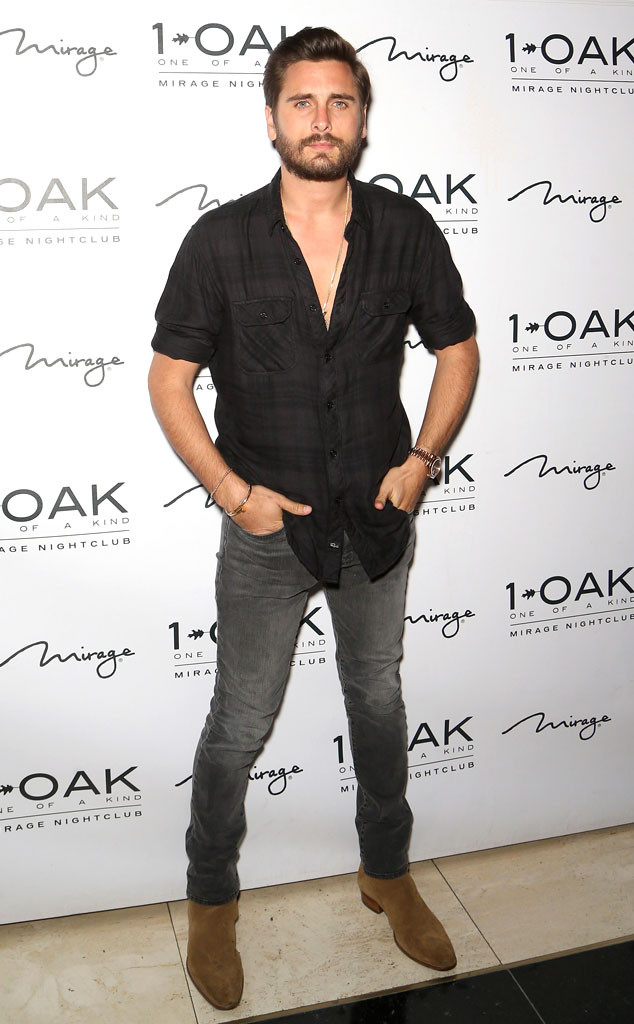 Gabe Ginsberg/FilmMagic
Scott Disick recently left a Costa Rica rehab center but he plans to return to continue his treatment, saying he "not done working" on himself.
The 31-year-old had checked into the Rythmia Life Advancement Center earlier this month to deal with an undisclosed ailment. Disick, who had sought treatment at the facility before, left the rehab center earlier this week and was spotted back home in Los Angeles with his family. Disick was photographed with his and Kourtney Kardashian's eldest children, Mason, 5, and Penelope, 2, on Tuesday.
Disick, whose battle with alcohol and drug issues was documented on Kourtney & Khloé Take The Hamptons, talked about his recovery and rehab progress in an interview with E! News on Friday at the 1OAK nightclub at the Mirage Resort and Casino in Las Vegas, where he hosted a party.
"Everybody was under the impression that I was going to Costa Rica for a month for something, but the truth was I was never planning to go for a month, I was planning to go for as long as I went, which was the week, and work on myself, and I'm not done working on myself," he said. "And I actually plan to go back to the place because I think it's an amazing place."
"It's just sad that people always want to look at the negative side of things when no one really knows the true story," he added. "And you know, it is what it is, sometimes it gets in the way but no big deal."