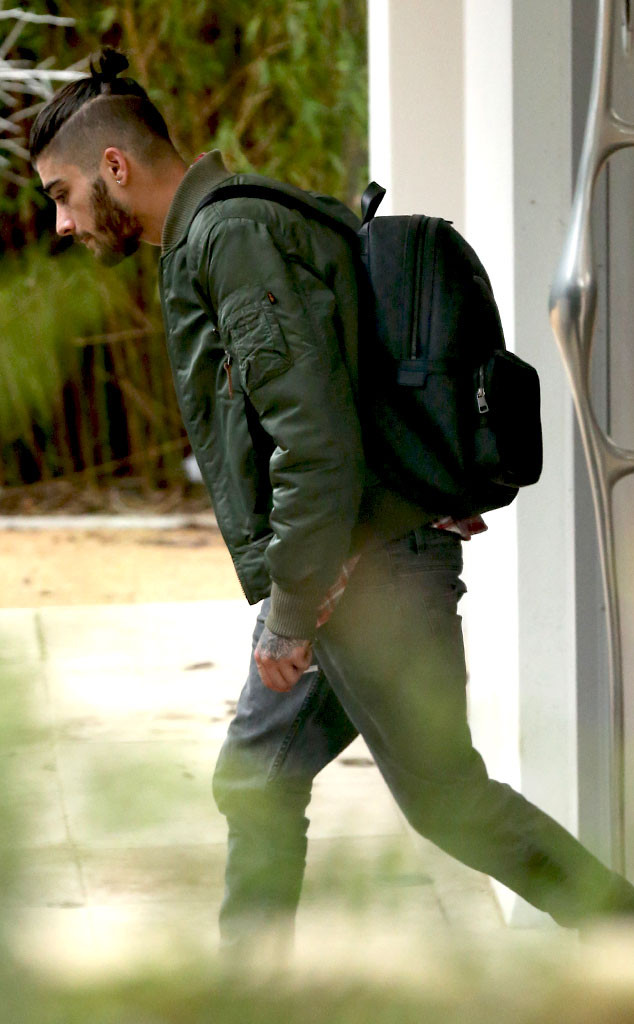 Charlie / Splash News
Suffice it to say, it's been a rough few days for Zayn Malik and his now former One Direction band mates.
The 22-year-old pop star was photographed leaving his home in London on Saturday looking very glum, walking hunched over while carrying a backpack and looking down. A friend carried a guitar case for him.
Malik announced on Wednesday he was leaving the boy band after five years, which followed a short hiatus from the group. Fans literally mourned his departure.