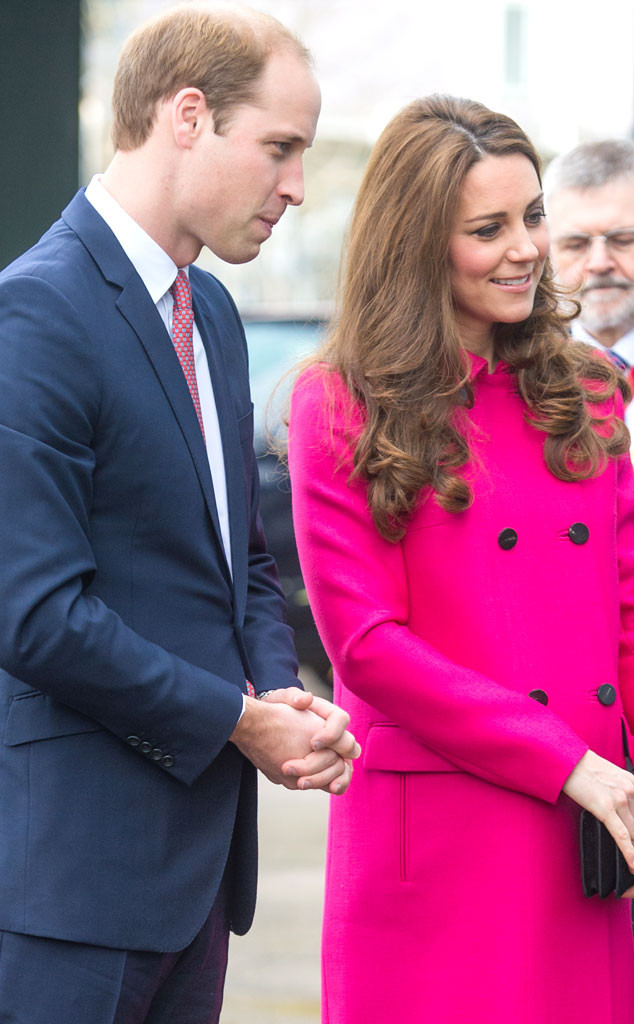 Samir Hussein/WireImage
Even though we're sure Kate Middleton is itching to give birth, it seems like Prince William is even more anxious!
The Duke of Cambridge, 32, and his pregnant wife, 33, talked to a couple, Antonia Kain and Paul Reardon, outside Christ Church in Gipsy Hill, London, Friday where he dished that he "couldn't wait" for his second bundle of joy's arrival. They asked the duke when the baby is due, and after telling them that we can expect a royal prince or princess to come the "end of April," he also told the couple that "he couldn't wait for the baby to be born."
But at an event last week, Kate revealed that her second child could arrive "mid-to-end" of April. Regardless, we'll be waiting with bated breath!
Prince William also told the couple that "he wanted it now, he couldn't wait another minute."