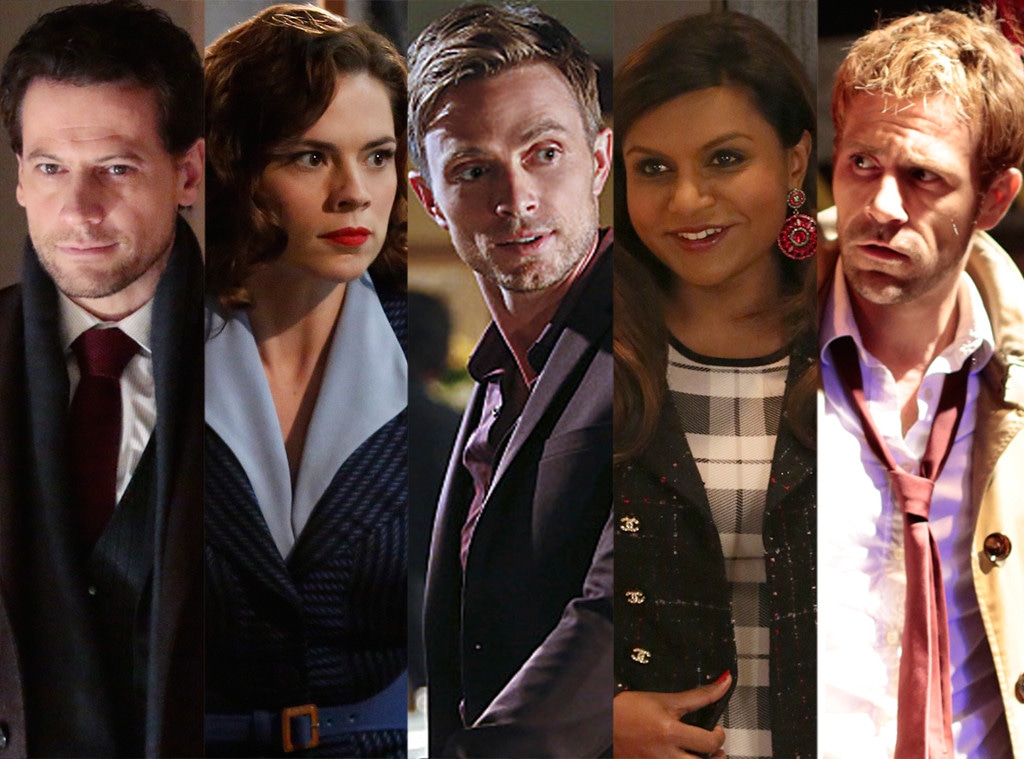 CW; ABC; NBC
Save One Show is getting intense, yo!
In the Top 10 round of our annual campaign, we said goodbye to Agents of S.H.I.E.L.D., Hawaii Five-0, Nashville, Revenge and Stalker, leaving us with just five shows left in the running and in pursuit of the last spot on the S.S. Renewal.
And those five shows are Agent Carter, Constantine, Forever, Hart of Dixie and The Mindy Project!
While we'd love to award each of those shows a spot on our life-boats, sadly, there can one be one winner. 
So when does this round o' voting close? You have until Sunday, March 29 at 8 p.m. PT to vote as many times and as often as you'd like for your endangered show. Don't worry, brunch will still be there next weekend. Your TV show might not be. (Too harsh?!)
Make sure to let your fellow fans know to vote as well, using the #SaveOneShow hashtag and tweeting @kristindsantos!
Curious to know what's renewed and canceled so far? Check out our extensive gallery that give you the latest info on almost 70 shows' current status. 
Ready...set...vote, vote, vote! 
Save One Show 2015: Top 5