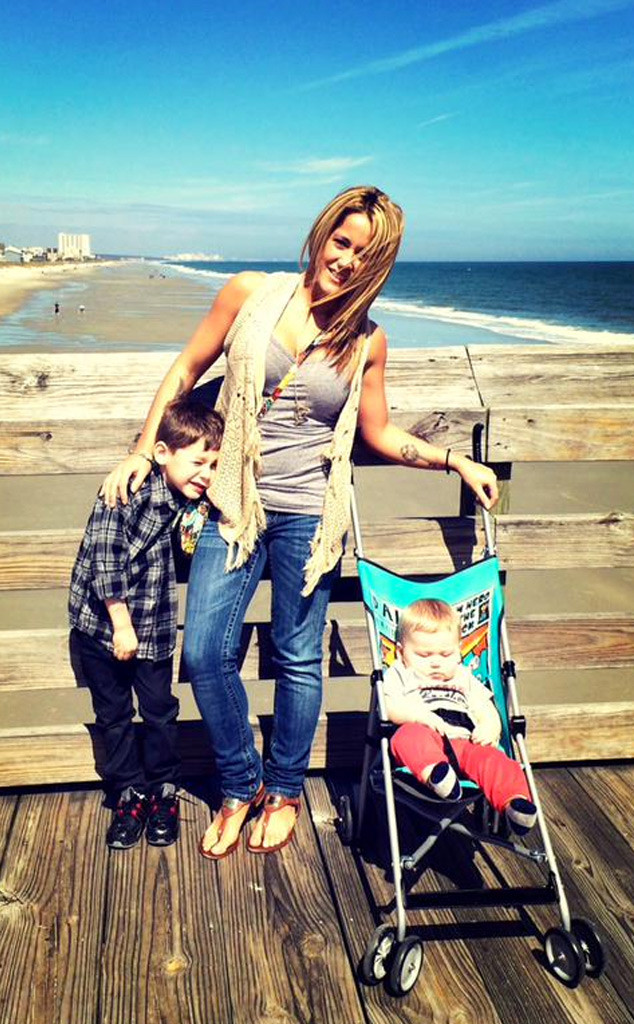 Twitter
Jenelle Evans is getting her post-baby body summer ready in no time flat.
The Teen Mom star took to social media today to share her recent weight loss with fans and give some helpful pointers as to how she's managed to get into her skinny jeans in just a matter of weeks.
Evans wrote, "Weighed myself in class and went from 115 lbs the beginning of this month and now 108 lbs! Sweating and working out is paying off!"
And after one Twitter follower asked her exactly what she did to drop the baby weight, the 5-foot-1-inch reality star was happy to divulge her slimdown plan of action.
"I don't drink protein shakes…low carb diet, only water to drink, chicken/steak, veggies, cardio and home workouts."