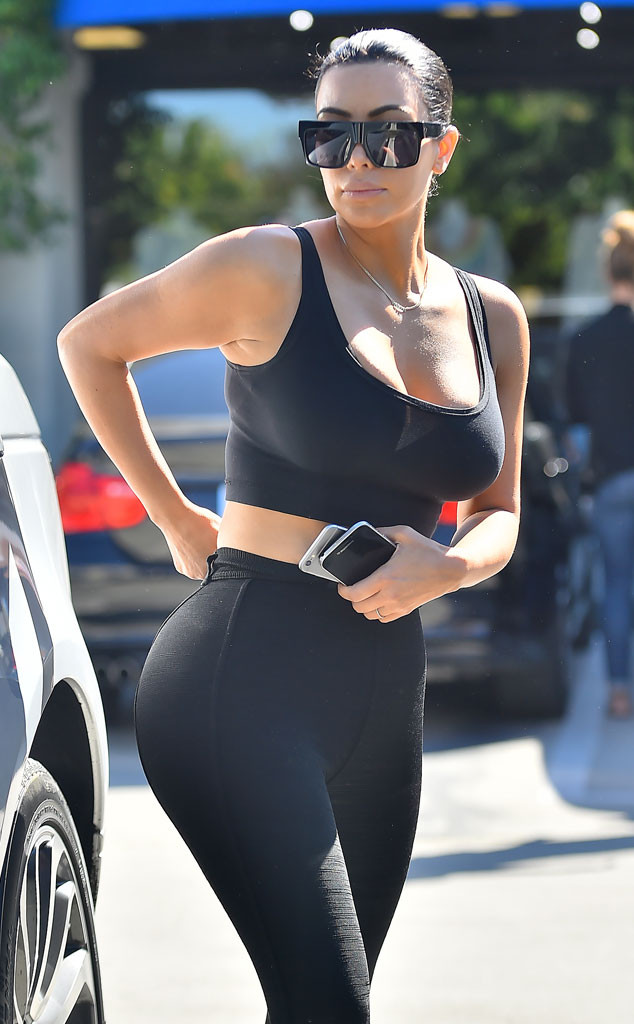 Fern / Splash News
UPDATE: A source close to the family reveals that the dye job was performed by celeb colorist Lorri Goddard (who also took Kim's locks to pale blond on March 5).
"She goes to Armenia next week and wanted to be a brunette for Armenia," the insider said. "She really did it just for Paris Fashion Week and that's over so she figured now it was time to go back to normal."
__________________________
When it comes to hair color, Kim Kardashian just keeps us guessing!
The hot mama was sighted out and about in Los Angeles today—first with her sweet ballerina North West and then meeting up with sister Kourtney Kardashian—without her ultra-light platinum locks, which, of course, is the look Kim's been rocking since the start of Paris Fashion Week. And dayum: The star took to the streets in an all-black, skintight bra top and leggings look that flaunted her famous curves and teeny waist.
We know that Kim wasn't going to stay platinum forever, and the star has been posting to Instagram about the high-maintenance, "full time job" nature of blond hair, but we're still a little surprised to see her say bye to blond so soon (and after yesterday's sexy platinum selfie). But blond or brunette, it's undeniable that Kim is looking better than ever these days.