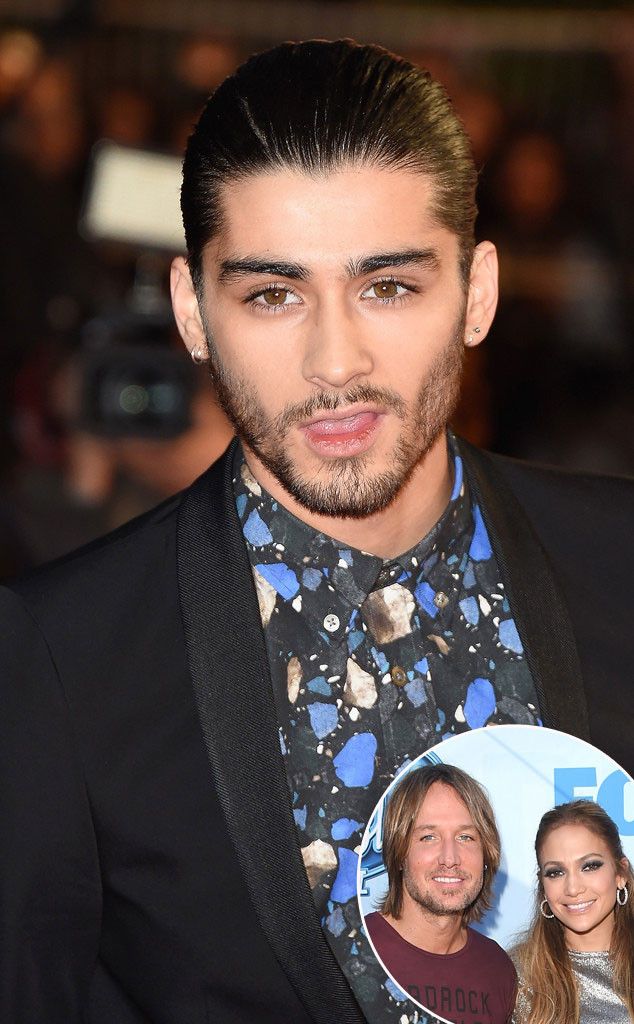 Getty Images
Hollywood is reacting to Zayn Malik's departure from One Direction in a big way!
"People are freaking out!" Jennifer Lopez told E! News exclusively last night at her American Idol party in Hollywood. "I get it. Everybody's different and that's what you have to understand. I know a lot of people from the outside are looking and going, 'Why leave right now?' But we don't know what it is to walk in his shoes. Things comes to an end sometimes. From what I hear, they're going to keep on getting the great music and we'll see how it goes."
J.Lo's fellow AI judge Keith Urban added of the controversy, "That's an unusual world to grow up in, I would think. But at the end of the day, if you've got the goods like Justin Timberlake, you can go the distance."