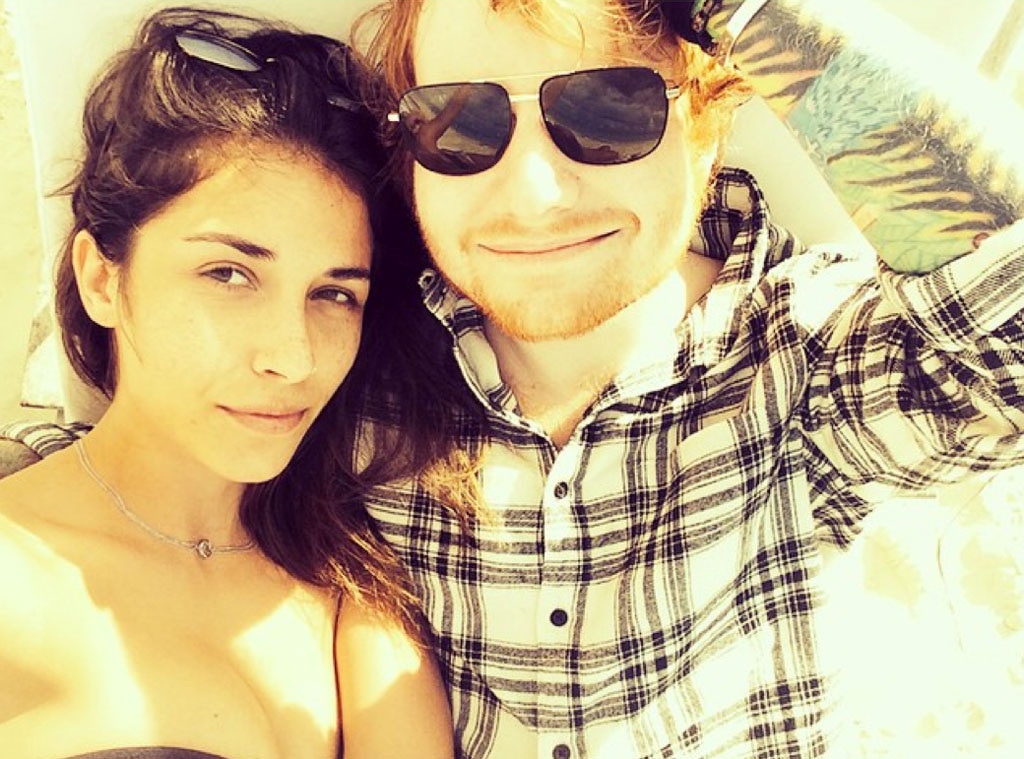 Athina Andrelos/Instagram
Sounds like Ed Sheeran is officially a single lad. 
In a recent radio interview with the Kyle And Jackie O Show, the 24-year-old singer revealed that he and girlfriend Athina Andrelos have split after more than a year of dating—and the question undoubtedly took the musician by surprise. 
"I wasn't single, I was in a relationship for a long time," the British star replied when asked about his romantic life. 
Sheeran appeared taken aback at the personal inquiry and seemed sad when Jackie Henderson proceeded to ask, "Do you want to be single?" 
"Um," he responded, pausing for a moment before Kyle Sandilands interjected, "He looks like he's about to start crying —you shouldn't have asked that." 
"That's interesting. That's the first time I've spoken about that," Sheeran replied. 
"I'm sorry. I didn't know," Kyle said, continuing to apologize before Ed responded, "I didn't know you were going to ask."
"I didn't even have it written down, I just wondered. I looked at you and thought, 'He's nice. I wonder if he's with anyone?'" Kyle admitted before urging Ed to "play the field." 

Sheeran and Andrelos reportedly began dating early last year, and the two recently attended the 2015 Brit Awards together, although split rumors first surfaced shortly after the event. 
The brunette beauty, who works for celebrity chef Jamie Oliver, last posted an Instagram pic with Sheeran, in honor of his birthday, about one month ago. 
Prior to Andrelos, Sheeran was romantically linked to Ellie Goulding. Meanwhile, the "Give Me Love" singer, who recently filmed a guest spot on the Australian television series Home and Away, is gearing up for a performance in Sydney tonight.
Wishing both parties all the best.