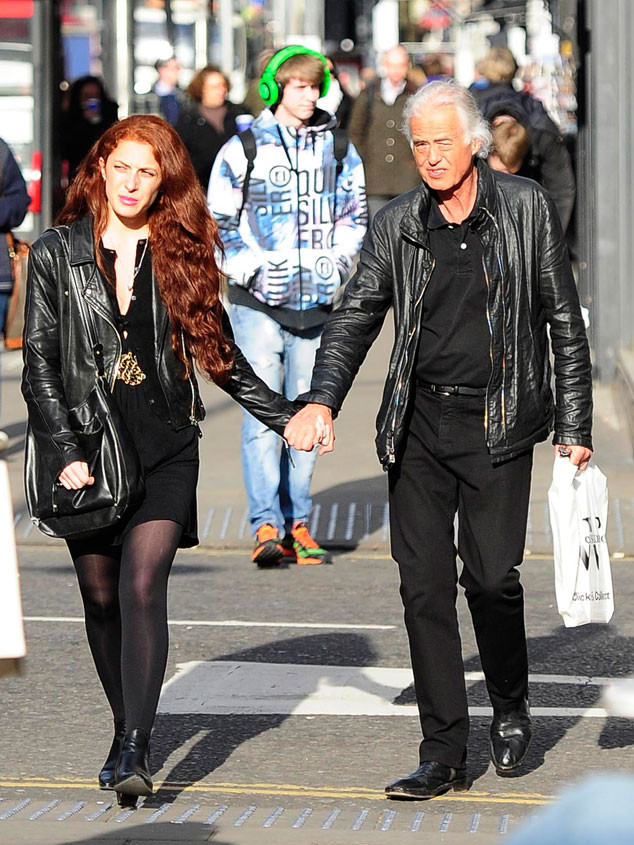 SPREAD PICTURES/RAMEY
Does legendary Led Zeppelin guitarist Jimmy Page have a new special lady in his life?
On Wednesday, the 71-year-old British rocker and a woman resembling actress Scarlett Sabet were seen walking and holding hands in the U.K. capital. They even rocked matching looks—both sported black leather jackets. She paired hers with a black belted mini dress, black tights and black leather ankle boots, while Page sported a black polo shirt and black trousers.
Page and Sabet, who is also British and in her mid-20s, have not confirmed a relationship. They were first linked romantically in January, when they were spotted out together shopping in his native London and leaving a branch of the popular chicken restaurant Nando's.