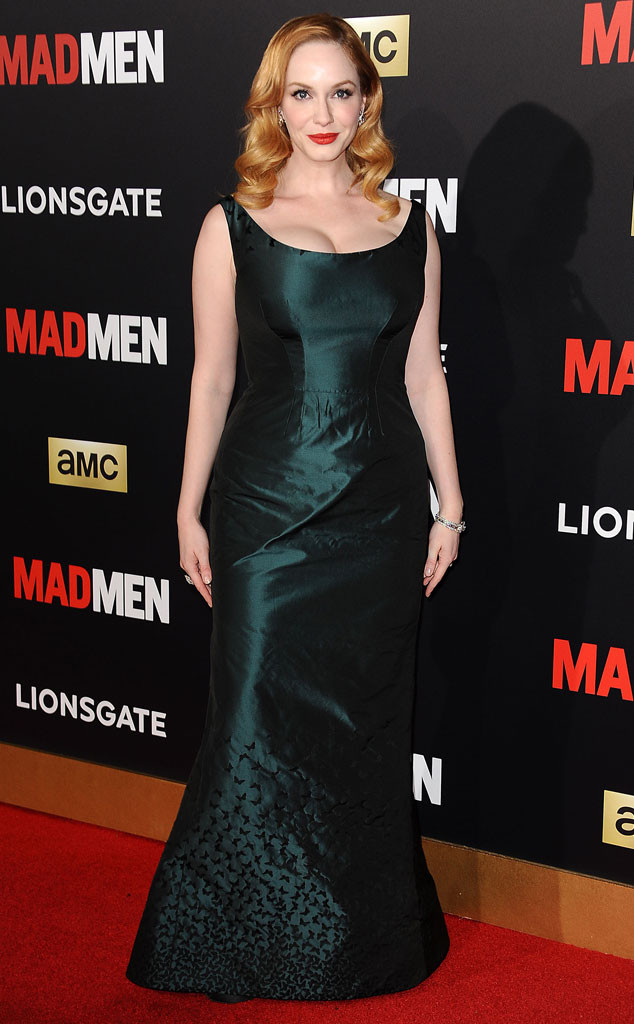 Jason LaVeris/FilmMagic
Christina Hendricks is coming clean. The Mad Men star is moving on from the Emmy-winning AMC series and she's ready to spill about her boss Matthew Weiner. Weiner has won nine Emmys—two for The Sopranos and seven for Mad Men—and he's known for being meticulous when it comes to his writing and spoilers. So what got under Hendricks' skin?
"I would say the one thing that annoyed me, which I've told him to his face is that he would write every direction so intensely that it would say, 'Joan breathes in', 'Joan breathes out,' 'Joan picks up the cup,' 'Joan puts a cup down,'" Hendricks said Wednesday on Bravo's Watch What Happens Live. "I said, 'You can trust me to know when to pick up a cup,' and he was like, 'No, I can't.'"
Hendricks also revealed one of her biggest Hollywood regrets: MTV's Undressed. She played Rhiannon in four episodes of the anthology series about sex. It was her first credited role. Jason Ritter, Autumn Reeser, Taran Killam, Adam Brody, Max Greenfield and Katee Sackhoff also appeared in the series.
A bonus revelation: January Jones recently taught Hendricks the term "on fleek." While chatting with host Andy Cohen and fellow guest Rita Wilson, Hendricks discussed the term and her inability to grasp it. "What is this 'on fleek?!' This is freaking me out," she said. "It must derive from something...Is it short for something?"
Apparently people think Jones' eyebrows are on fleek. They're just telling it it like it is!
Mad Men's final season resumes Apr. 5 at 10 p.m. on AMC. Watch What Happens Live airs weeknights at 11 p.m. on Bravo.
(E! and Bravo are both part of the NBCUniversal family.)