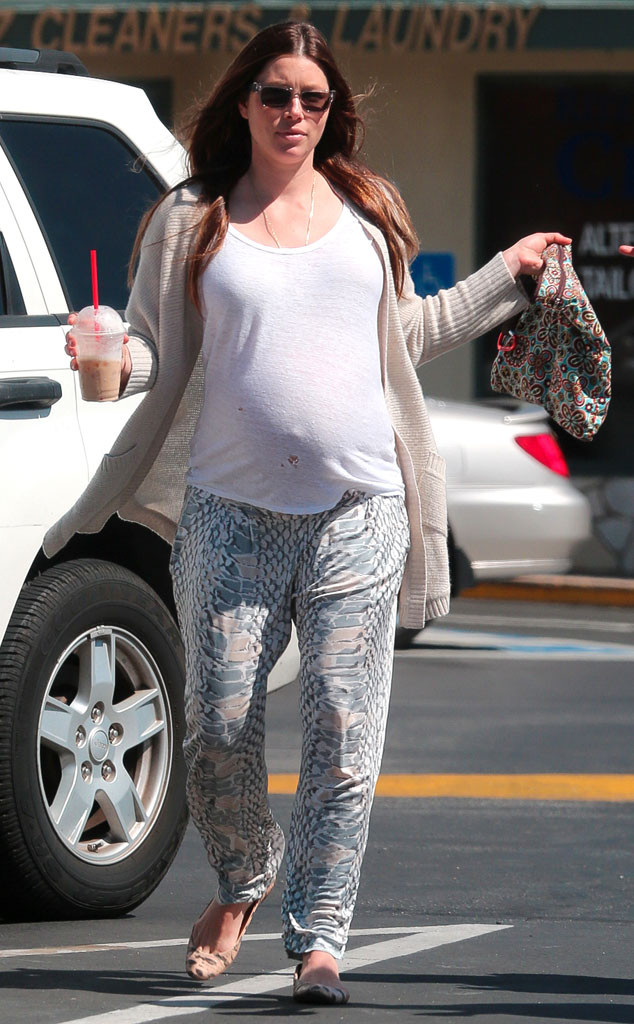 AKM-GSI
Jessica Biel didn't bare her baby bump on the beach Tuesday!
Instead of wearing a bikini, her preferred type of swimwear, the pregnant star remained fully clothed. Biel, 33, wore an oversized sweater, a ratty tee and pajama pants for the outing in Marina Del Rey, Calif. Biel, her mother and a pal picked up smoothies at Cafe Milan before taking a barefoot walk on the sand.
Sounds like a nice and relaxing way to spend the afternoon!
Biel, who is a first-time mom-to-be, is due this spring.
Multiple sources revealed the Biel's baby news in late 2014, but it wasn't until January 2015 that her husband, Justin Timberlake, finally confirmed the actress' pregnancy via Instagram on his 34th birthday.
Biel continued to work throughout her pregnancy, shooting The Devil and the Deep Blue Sea in New Orleans. The movie, in theaters in 2016, also stars Orlando Jones, Mary Steenburgen, Jason Sudeikis and Maisie Williams. Since production wrapped, the actress has been spending more time with Timberlake in California.