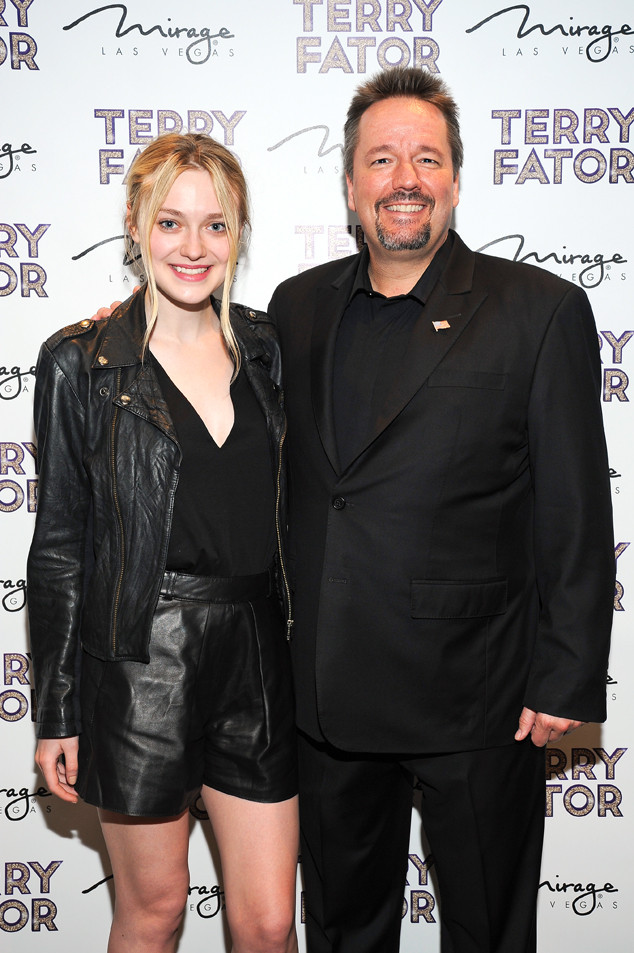 Coourtesy Cashman Photo
It may be belated, but Dakota Fanning's big birthday trip seemed well worth the wait.
The actress turned the big 2-1 in late February but didn't really celebrate until last weekend when she jetted off to Las Vegas. Fanning and her family went to watch America's Got Talent Terry Fator's show at The Mirage, "The VOICE of Entertainment."
Apparently, Dakota and the fam watched Fator, who does celebrity impressions through ventriloquism, when he was on the show, so why not see the real deal in Sin City, right?! "Dakota and her family were fans of Terry from America's Got Talent and Dakota really wanted to see him," a source tells E! News.
Especially when your entire birthday weekend is paid for by one very famous pal...