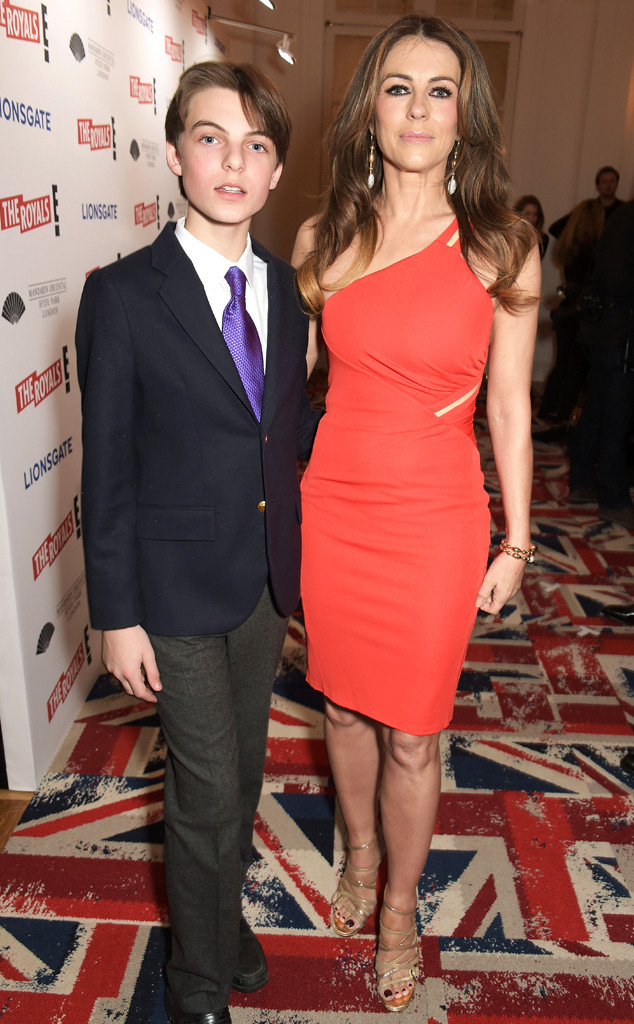 David M. Benett/Getty Images for The Royals
My, they grow up so fast!
It may feel like it was yesterday that Elizabeth Hurley's son was just a child hanging out with his fabulous mum.
But at Tuesday's London premiere of The Royals, Damian Hurley proved just how handsome and grown up he's become when he stepped onto the red carpet.
Wearing a handsome blazer with a purple tie, the 12-year-old was almost as tall as his mom who worked a form-fitting red dress with heels. She completed her look with shoulder duster earrings and a matching bracelet. Perfect for a Queen, wouldn't you say?