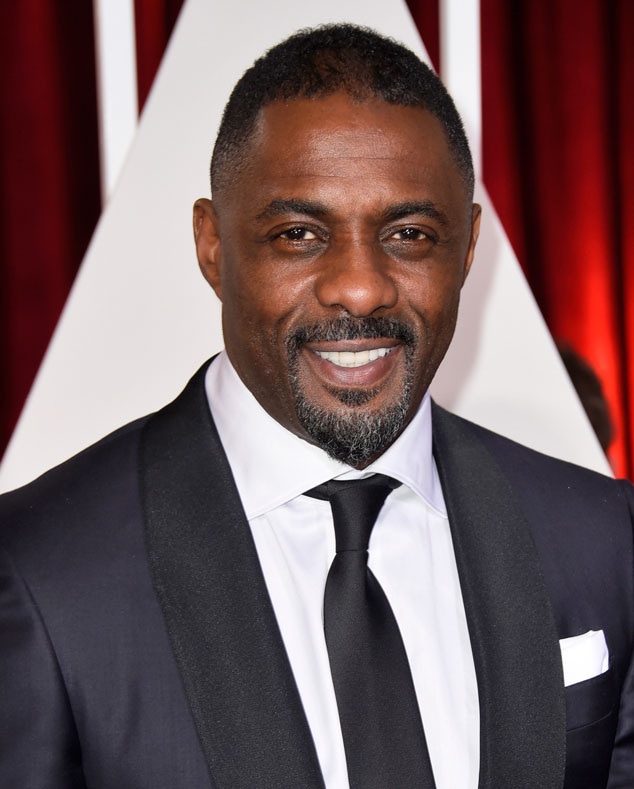 Frazer Harrison/Getty Images
Will we hear Idris Elba yell "Qapla!" anytime soon?
The 42-year-old British The Wire alum and Luther hottie is in "early talks to play the villain in Star Trek 3," Variety and The Hollywood Reporter said on Wednesday.
Elba and studio Paramount Pictures have not commented.
The films are part of a big screen reboot of the original '60s franchise and star Chris Pine as James T. Kirk, captain of the U.S.S. Enterprise starship, Zachary Quinto as first officer Mr. Spock and Zoe Saldana as communications officer Uhura.
Few details have been revealed about the upcoming third movie, the follow-up to Star Trek Into Darkness, which starred fellow British heartthrob Benedict Cumberbatch as the superhuman-like villain Khan. The second film featured Klingons, one of the protagonists' enemies during the movies' time period. There have been rumors that Klingons will be featured in Star Trek 3 but there has been no official confirmation.
If Elba does play a Klingon villain, he'll either be the most attractive Klingon ever or you may not even recognize him due to all the prosthetics and makeup.
So all of this...
Would become more like...this.
The warrior aliens sport ridges across their foreheads and aim to achieve honor (by fighting) for themselves and their families.
The Klingons eventually become allies. The most famous Klingon warrior in the franchise, Worf, played by Michael Dorn, served as an officer on board the Enterprise in the '80s and '90s series Star Trek: The Next Generation and its films and also reprised the role in Star Trek: Deep Space Nine.
Producer and screenwriter Damon Lindelof, also known as the co-creator of Lost, reportedly referenced Klingons while speaking about the third Star Trek in an interview with HeyUGuys.com at a premiere of the second film .
"You can never see enough Klingons, and I think in this film we've given the audience a little taste, but there's also a promise that there's a larger conflict on the horizon, and that would be fun to see," the website quoted him as saying.
When asked if they constituted the basis for a third Star Trek, he reportedly said, "Draw your own conclusions, my friend. I confirm nothing and deny all."
Star Trek 3 is set for release on July 8, 2016 and will be directed by Fast & Furious' Justin Lin, as former director J.J. Abrams is busy helming Star Wars: The Force Awakens.