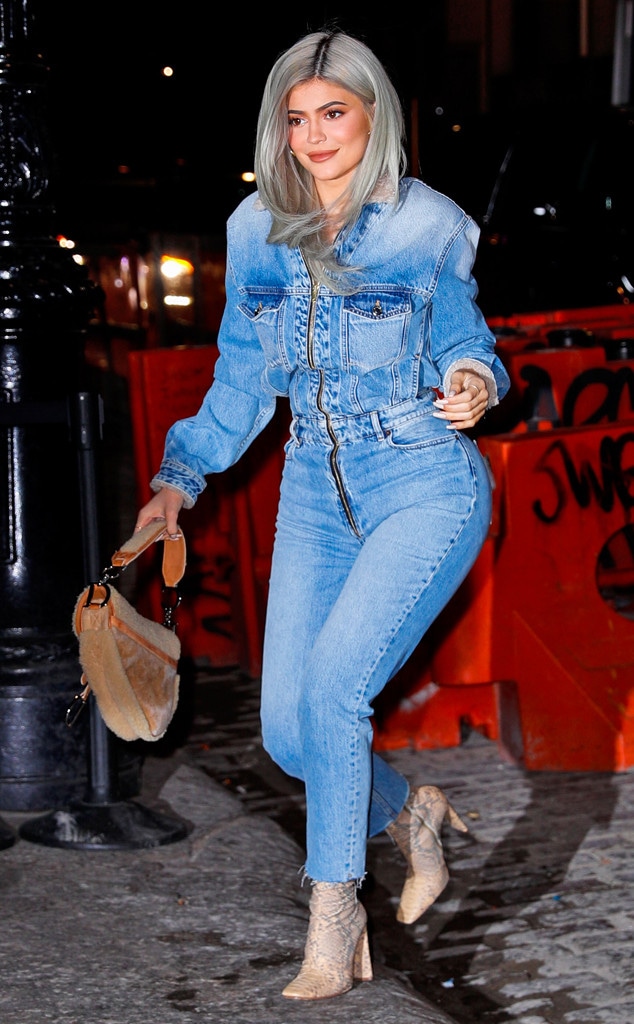 Jackson Lee / SplashNews.com
Kylie Jenner shows off her now-famous pout on the cover of New Zealand fashion magazine Remix, which dubs her the person with "the lips on everybody's lips."
The 17-year-old Keeping Up With the Kardashians star sports pale pink lips and chic styles in a photo spread for the outlet and discusses her family and their rise to fame.
"Throughout my whole life, my dad was famous and had a name, so I was used to that," she said about dad Bruce Jenner, who won a gold medal in the decathlon at the 1976 Olympics. "Then I was nine when we started the show, when people started paying a lot of attention to Kim. I didn't really know what was going on. I can't remember a time when people didn't know us. For me this is just a normal thing."
Kylie is the youngest member of the famous family and has followed in their footsteps when it comes to modeling for professional photo shoots. She has graced the covers of other magazines before, often with sister Kendall Jenner, a 19-year-old runway model whose childhood was also documented on Keeping Up With the Kardashians.
Her cover and photo spread for Remix appears to be one of the most sophisticated yet for her and footage of the shoot and the interview was filmed for the reality show, according to the magazine. Keeping Up With the Kardashians' 10th season began airing earlier this month.
"Remix magazine is proud to unveil its latest cover star and perhaps the greatest coup in New Zealand magazine history; American reality TV star and social media sensation Kylie Jenner," it stated, citing her more than 19 million Instagram followers.
In one photo, she showcases a hint of her flat tummy in a cropped white motorcycle jacket, worn over lavender Helen Cherry skinny pants and bright coral stiletto pointy pumps.
Kylie also talked to Remix about her career. Will she pursue professional modeling like Kendall?
"I'm about to turn 18, so I'm starting to do more of my own stuff, like acting and other stuff I'm interested in," she said. "Kendall hangs out with my family a lot, I hang out with my friends a lot. My family always jokes that I'm always off doing my own thing and they never know where I am."
Jackson Lee / SplashNews.com
Another pic shows her wearing a sleeveless, salmon-colored, textured Kate Sylvester crop top and matching short skirt with frayed edges, paired with a long Chanel pearl chain necklace and gold bangles.
Jackson Lee / SplashNews.com
She appears to be wearing the same latter piece of jewelry in a photo posted on Wednesday on her Instagram page, in which she is shown her laying on a rug in a cleavage-baring bra-like top. The reality star also posted another photo from the Remix shoot that shows her wearing a white corset-style bustier and matching pants.
Watch a new Keeping Up With the Kardashians this Sunday at 9/8c on E!