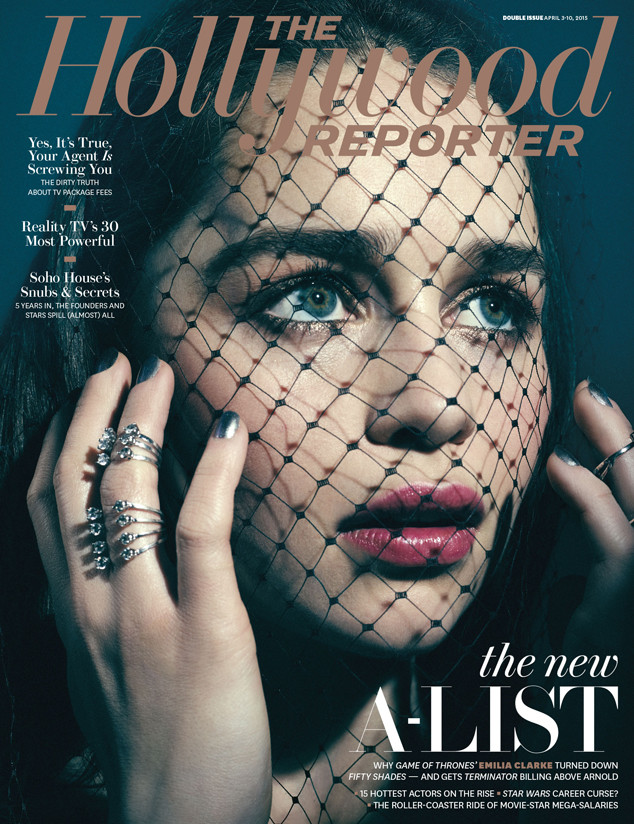 Courtesy The Hollywood Reporter
It's no secret that Game of Thrones stunner Emilia Clarke was a fan favorite to play the role of Anastasia Steele in Fifty Shades of Grey.
In fact, she was offered the much-buzzed about role—but turned it down.
"No regrets," the 28-year-old English beauty tells The Hollywood Reporter's latest issue while looking absolutely breathtaking on the cover.
Clarke found stardom thanks to the hit HBO series—the network's most successful in history—and has since been expanding her acting resume, putting careful thought into each part she picks.