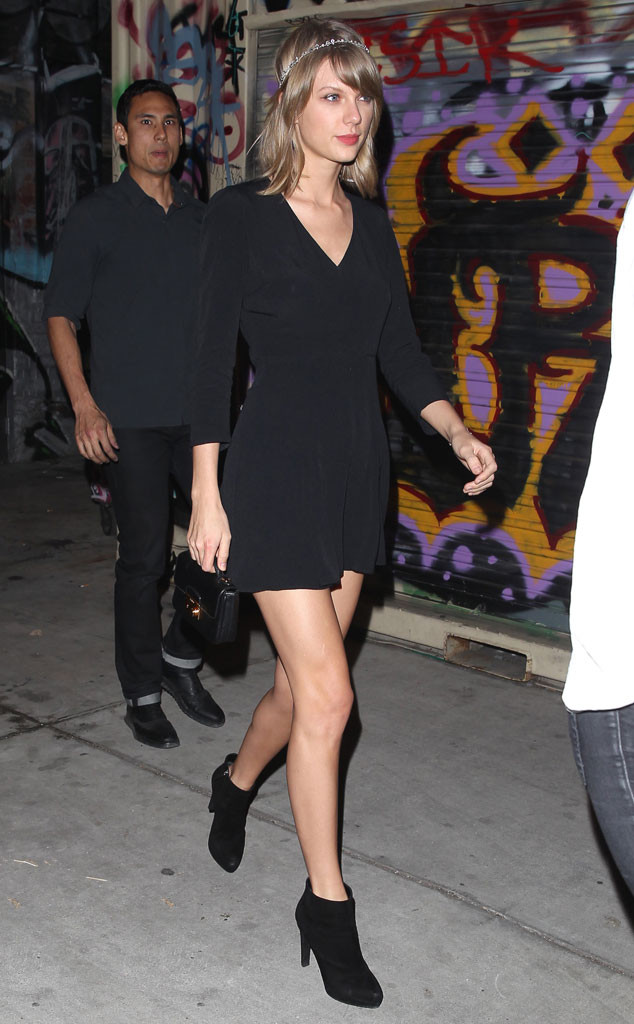 Roger/AKM-GSI
Not even the Princeton Review can escape the rath of Swifties.
The company behind many SAT prep books attempted to use a Taylor Swift lyric as an example of bad grammar, but ended up misquoting the singer's song, "Fifteen."
"Somebody tells you they love you, you got to believe 'em," is printed in the practice book, instead of the actual lyric, "Somebody tells you they love you, you're gonna believe them."
Two Tumblr users pointed out the error, which Swift then saw (she has always kept up on social media) and used as fire against The Princeton Review. She responded on the social media platform, writing, "Not the right lyrics at all pssshhhh."
"You had one job, test people," she added. "One job."
But the company has responded to its error and tweeted to the "Blank Space" singer an apology. It also promised a "grammar lover fan" two tickets to one of her concerts in the U.S. as a consolation.