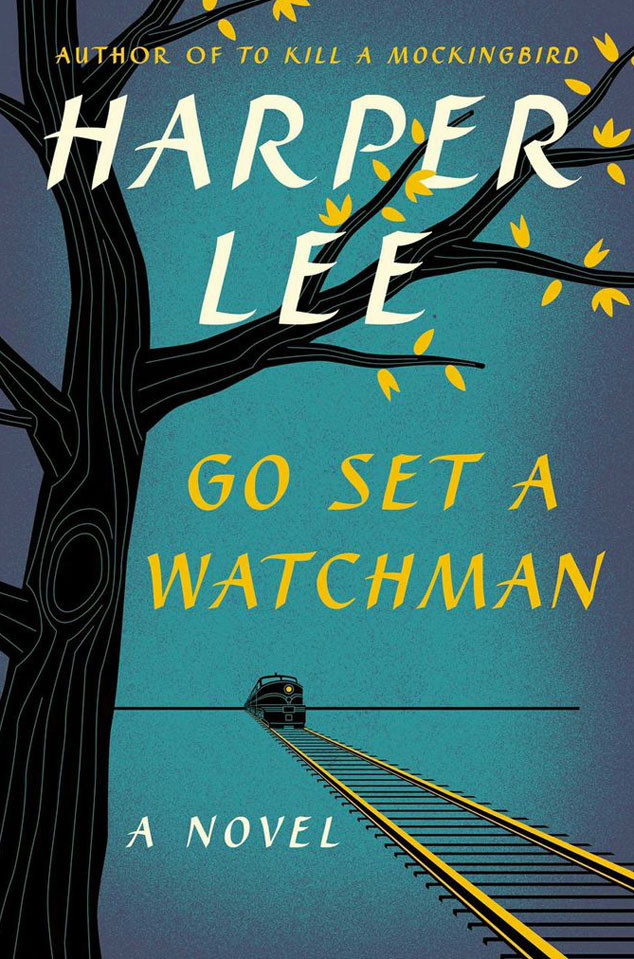 Harper Lee's second book Go Set a Watchman, seen as a sequel to her 1960 Pulitzer Prize-winning book To Kill a Mockingbird, which is her only published novel, has gotten a throwback cover.
The author, now 88, had written Go Set a Watchman and submitted the story to her publishers first. The cover design was revealed on Wednesday and shows a dark oak tree and a train approaching on tracks, possibly at dusk. Several covers of To Kill a Mockingbird feature trees. An oak tree plays a key part in the plot of the classic, popular novel, which is set in the '30s and focuses on racism in the South.
"There are so many wonderful parts of Go Set a Watchman hat it was hard to pick just one iconic image to represent the book," Michael Morrison, president and publisher of U.S. General Books and Canada at HarperCollins, said in a statement. "This design is perfect—it draws on the style of the decade the book was written, but with a modern twist. Go Set a Watchman begins with Scout's train ride home, but more profoundly, it is about the journey Harper Lee's beloved characters have taken in the subsequent 20 years of their lives."