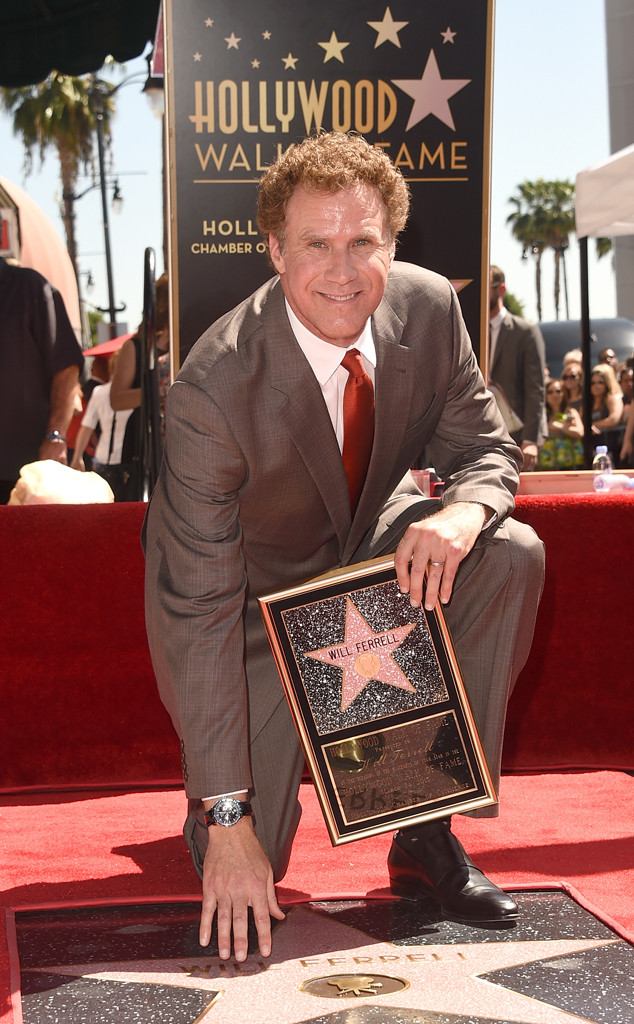 Jason Merritt/Getty Images
Have you ever wanted to walk all over Will Ferrell? If you answered yes, we're not sure what to think, because that's not nice, you guys. Regardless, now you kinda can!
The famous comic has joined the long list of Tinseltown's greats after being honored with a star on the Hollywood Walk of Fame earlier today, and along with celebrating a milestone in his already-successful career, Ferrell's ceremony also included a lot of laughs because...it's Will Ferrell.
(Partly due to his hilarious friends who spoke about their pal's achievement. But we'll get there...)