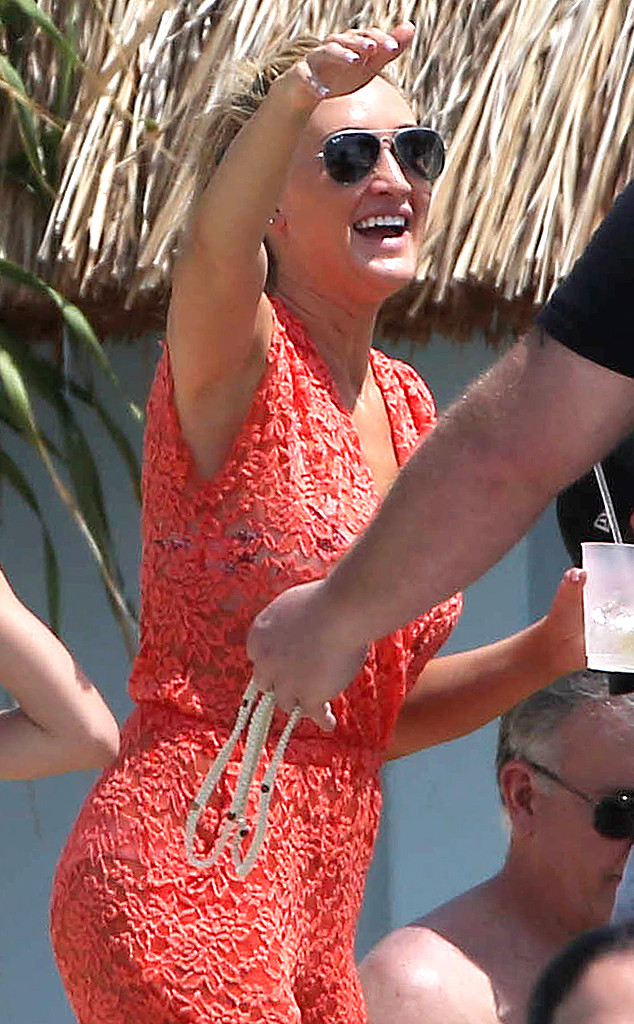 MiamiPIXX/BJJ/FAMEFLYNET PICTURES
If this is what happened before the wedding, we can only imagine the honeymoon!
Just two days before Jason Aldean said "I do" to his leading lady Brittany Kerr, the Hollywood duo simply savored their time in Mexico with a little poolside fun.
With the sun shining bright, the then-engaged couple stepped out of their hotel rooms to lounge by the resort's water attractions and take part in some serious PDA. While wearing a lacy red jumpsuit, Kerr enjoyed some giant smooches with her man who wore a striped bathing suit that showed off his arm tattoo.
Just a few days later, the couple experienced a romantic wedding ceremony that was described as absolutely perfection.