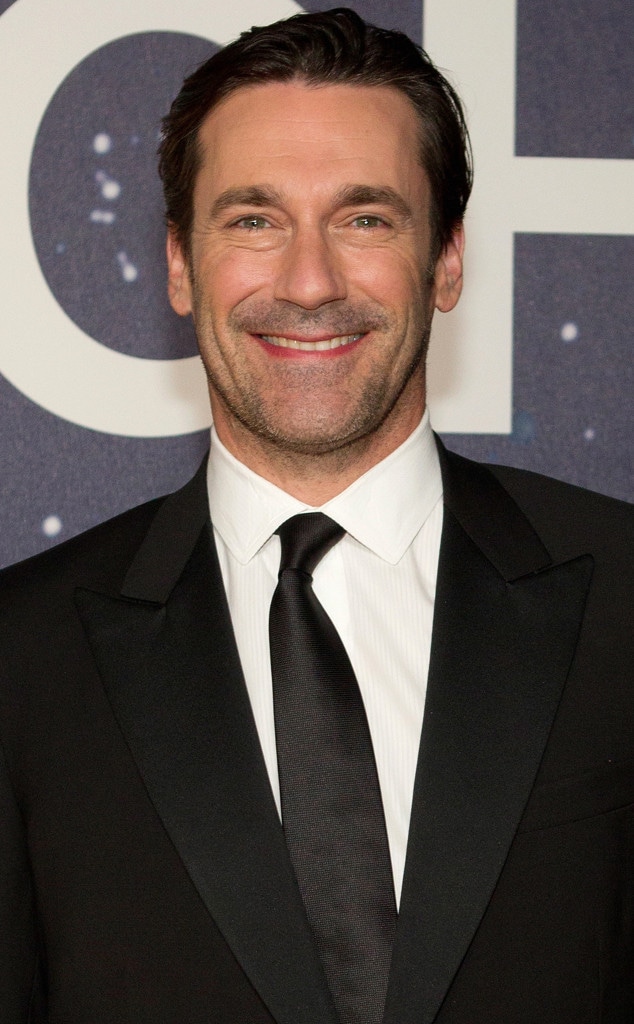 Kimberly White/Getty Images for Breakthrough Prize
Jon Hamm is leaving the issues to Don Draper.
The 44-year-old Mad Men star recently underwent treatment for alcoholism, his camp confirmed to NBC News.
"With the support of his longtime partner Jennifer Westfeldt, Jon Hamm recently completed treatment for his struggle with alcohol addiction," a rep for the actor said in a statement. "They have asked for privacy and sensitivity going forward."
TMZ, which was first with the story, reports that the Golden Globe winner and GQ's April cover gent was treated for 30 days at the high-end Silver Hill Hospital in New Canaan, Conn.
Ironically, Hamm truly has been answering questions about the similarities and/or differences between himself and Draper—the booze-fueled, womanizing, riddled-with-demons ad man he plays on TV—for years now. The hotly anticipated second half of Mad Men's seventh and final season premieres on AMC on April 5.
"I don't drink as much as Don Draper," Hamm told the Daily Mail in 2012 while reportedly enjoying a bourbon on the rocks during the interview. "I would be unconscious if I did."
Hints that greater issues were at play have flickered to the surface here and there, with Hamm usually the one suggesting that he himself has plenty of flaws, if not necessarily the same ones as his character.
"I've gotten away with a lot in my life," the actor told The Guardian in 2008, less than a year after Mad Men's much-lauded debut. "The older you get the more you realize you're not getting away with it, it's taking its toll somewhere. So you try not to put yourself in those situations. Part of the mysterious process called growing up. Some people do that better than others. It's a daily struggle, especially in this city [Hollywood] where everyone is a child and often rewarded for it."
He also told the British paper, when asked about the nonstop smoking and drinking on Mad Men, "I gave up [smoking] 10 years ago when I started teaching kids. I don't miss the hacking cough in the morning or the mouth that tastes like cat litter, but I miss it when I'm on this show. It's glamorous, I got to tell you. In the show, we know smoking kills, but we don't give a s--t [the cast puffs away on herbal cigarettes]. These guys had three-martini lunches... I appreciate alcohol. I love the place that alcohol holds in our society, but I'd never attempt to drink as much as Draper."