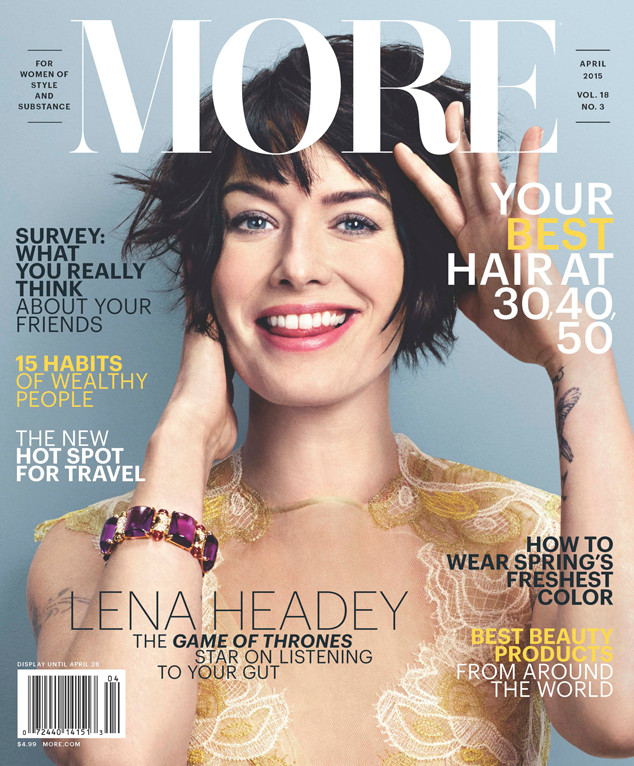 David Slijper/MORE Magazine
Lena Headey has dealt with a roller coaster of emotions in the last few years, but the Game of Thrones star has found a way to bounce back.
The brunette beauty filed for divorce from her husband (and father of 5-year-old son Wylie) Peter Loughran back in 2012, and now during an interview with More magazine (on newsstands now), the 41-year-old HBO star explains how she got through the difficult time and how she's coping now.
"It's tough," she said of ending her marriage. "There's a lot of hurt and sadness and disappointment. Grief. Massive grief. It's a mourning process, and yet nobody's died."
And Headey didn't shy away from revealing that she had her experiences with depression, but luckily, those dark days haven't resurfaced in a while.