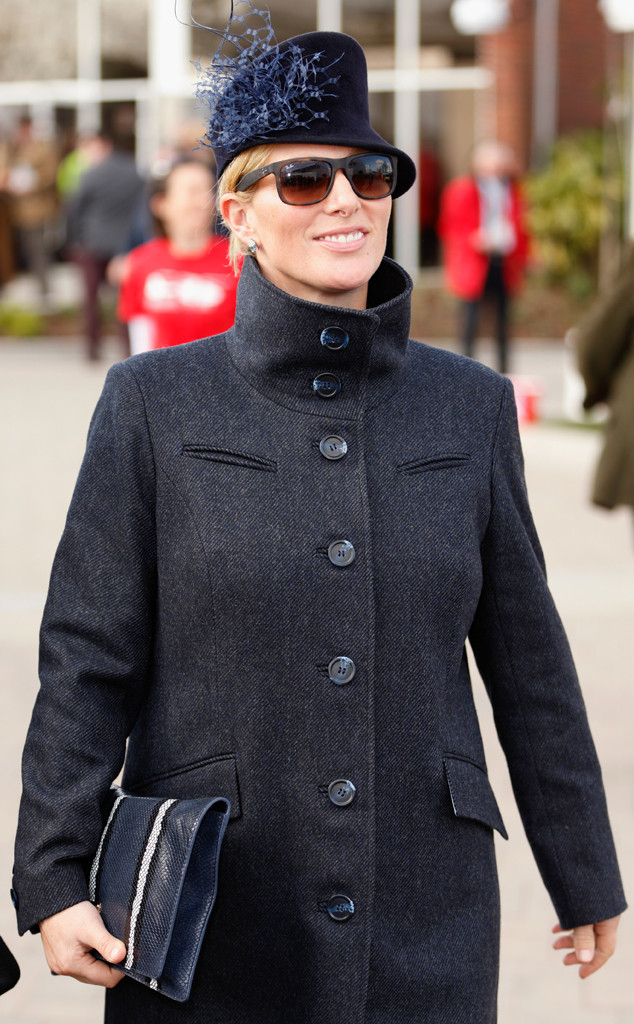 Max Mumby/Indigo/Getty Images
While Zara Phillips may be a member of the royal family (she's the granddaughter of Queen Elizabeth II), the 33-year-old beauty, who gave birth to daughter Mia Grace in February 2014, has far more in common with an average mom than one may first expect.
"What surprised me about having a baby is losing all your fitness and how tough it is to get it back," the talented equestrian, who made her Olympic debut at the 2012 London Games, tells FT Weekend Magazine, per the U.K.'s Daily Mail.
Phillips and her husband, former rugby captain Mike Tindall, welcomed their wee one, who is 16th in line to the British throne, just over a year ago, and the lovebirds debuted the first photo of their darling daughter on the cover of Hello! magazine in March 2014.