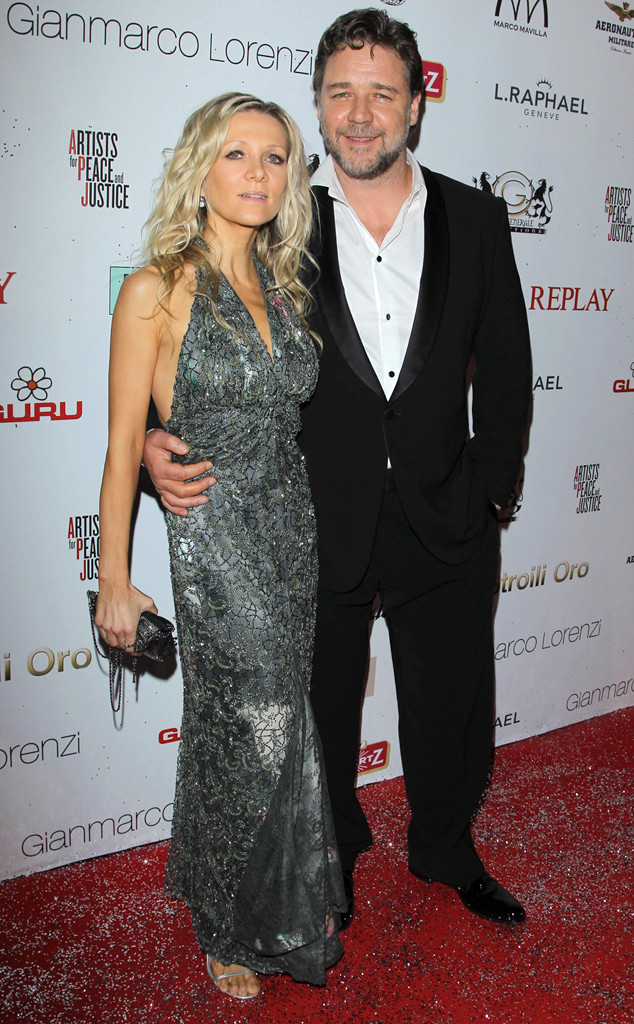 George Pimentel/WireImage
Russell Crowe is opening up about his breakup from ex Danielle Spencer.
Although the Oscar winner and Spencer split back in 2012 (they are still legally married), Crowe says he's still in love with his former other half.
"I've loved Danielle Spencer since 1989—that's never going to change—and that's one of those things where I stare at her and go, 'How did it fail?' I still can't work it out, because my feelings for her have never changed," the 50-year-old actor told The Sunday Times.
When asked about the chances of them rekindling their relationship, Crowe added, "Once I commit to something, I stick with it, so you never know."
Crowe and Spencer have two children together, sons Tennyson, 8, and Charles, 11.
"For me, the most important thing is for my kids to see that their parents are still a parental unit and that we're still friends and there's a lot of affection there, so it's the way to go," Crowe said after their breakup. "Obviously it's very challenging for him to deal with and very challenging for me to deal with, but I guess in some ways keeping under the radar is good for my kids."
Meanwhile, Crowe also opened up about his ongoing battle to become an Australian citizen even though he's lived in the country for over 40 years. "They changed the law for New Zealanders. No matter how long you'd been in the country, if you weren't in Australia for the majority of 2000 to 2002—when I was particularly busy filming overseas—you can't become a citizen," he revealed. "I've been voted one of Australia's 50 national treasures. I've been had my face on an Australian stamp, the only non-Australian to do so, apart from the Queen, of course. It's so, so...unreasonable."