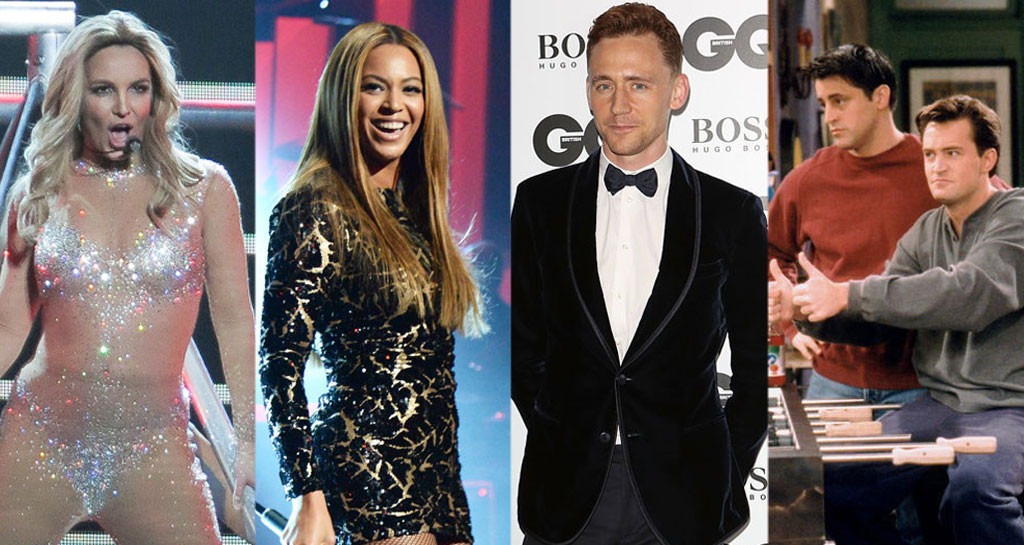 Congrats, fandoms! We made it to the final four! Only two rounds remain before we announce the winner of our Fandom Madness tournament!
All of the last head to head match-ups were extremely close, with some fandoms squeaking through on fewer than 300 votes, which might not seem like a lot but when thousands and thousands of people are voting, it makes all the difference.
Avril Lavigne's fandom matching up against Britney Spears' fandom was particularly intense, with Britney's army taking out the Black Stars with just over 6,000 more votes. That's an extremely thin margin when over 100,000 soldiers are voting!
Now Friends fans have to try and beat Tom Hiddleston, the Internet's favorite man (besides Benedict Cumberbatch), and Beyonce's Beyhive will fight Britney stans in what will surely become a bloody battle.
The race to the final round will end on Thursday, March 26 at 9:00 p.m. PT. You know what to do; scroll down and start voting!
THIS ROUND IS CLOSED, PLEASE STAND BY