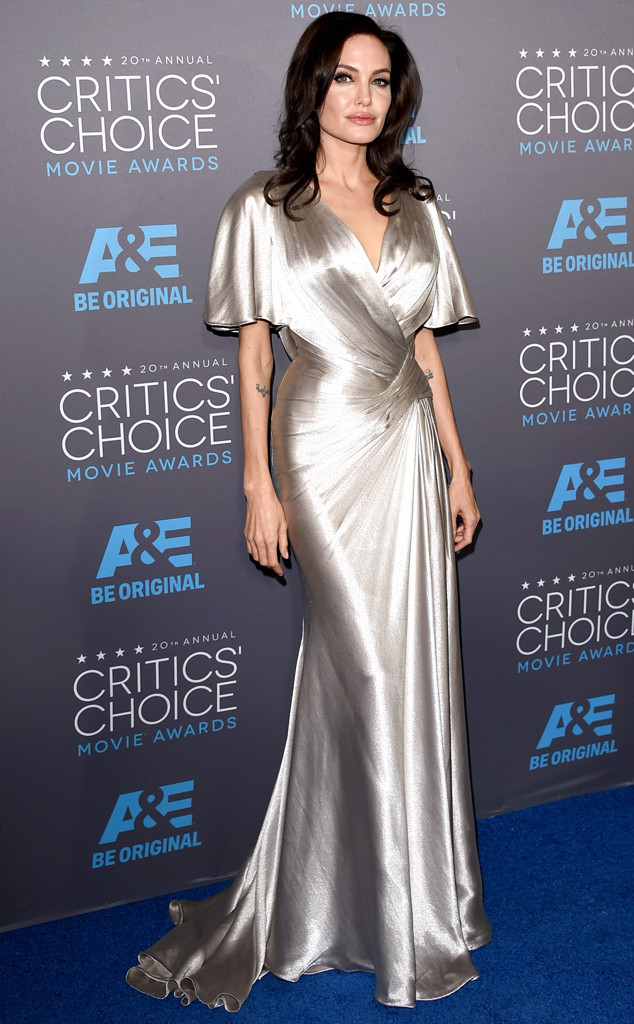 Jason Merritt/Getty Images
After making the brave decision to have her ovaries and fallopian tubes removed as a precaution following a cancer scare, Angelina Jolie is receiving the support of a lifetime from fans and fellow stars.
Celebrities coming out on social media to support Jolie's decision, which she revealed in a New York Times op-ed Tuesday morning, two years after revealing her double mastectomy in a similar way. Despite her own experiences, Jolie remained empathetic for other women who haven't been as lucky as she is to have children.
"I feel deeply for women for whom this moment comes very early in life, before they have had their children. Their situation is far harder than mine," she wrote.
Fans and celebs continue to tweet and Instagram their support, including Mindy Kaling, Jenn Arnold, Camille Grammer and many more. The Mindy Project star tweeted, "To women who follow me on here: I truly hope you take a few minutes to read this moving & informative oped," and included a link to the piece, but posted an even longer tribute on her Instagram page.
"Jolie's moving and informative op ed piece in the New York Times. Her choices might not be for you, but it's always good to see how other women are taking preventative measures for familial cancers. Most of the people who follow me on Instagram and Twitter are girls and women and I can think of no better group of people who could benefit from reading this. Love, Mindy PS. The LINK IS IN MY BIO!," she captioned a screengrab of the online article.
Here are more tweets from other stars: