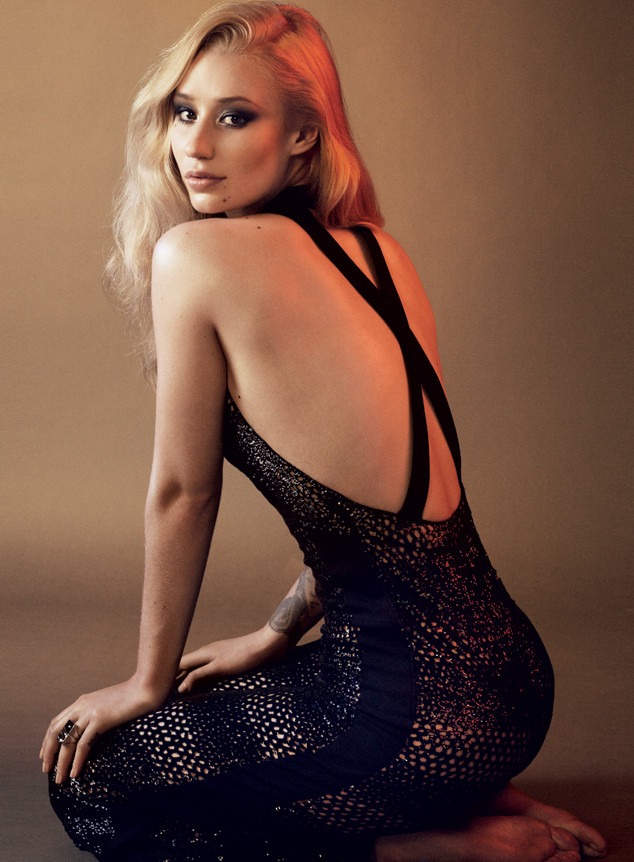 VOGUE/Mikael Jansson
Want to learn a little more about Iggy Azalea? Well, you're in luck because the Aussie beauty is the latest celeb to take on Vogue's 73 questions interview challenge.
Giving cameras a sneak peek into her Los Angeles pad, the 24-year-old rapper, who is casually clad in black jeans and a navy jacket, dishes on everything from whom she would love to collaborate with (Andre 3000!) to the stupidest interview question she's ever been asked ("What's it like to be a female in hip hop?").
Azalea, who hails from Sydney, also reveals the most American thing ever ("McDonalds") and admits being famous is "a total mess but it's awesome." 
During the tour of her home, the rapper kindly takes the camera crew through her fancy kitchen before showing off the snazzy white Ferrari she purchased "from Beverly Hills—where else?"
From there, Iggy strolls outside to her beautiful patio (can we talk about that view?!), where she admits she would love to raid Gwen Stefani's closet. 
As for what it's like talking to the press?
"It's like talking to a serial killer that's extremely charismatic," she said before revealing the most ridiculous rumor she's ever heard about herself, "That I used to be a man named Cory who had a sex change." 
In addition to her nearly eight-minute video with Vogue, the rapper, who looks stunning in the image shot by Mikael Jansson for the mag's April issue, also spoke to the publication about her figure and dropped a bombshell about her chest: she recently got breast implants. 
Asked what she would change about her body, Iggy replied, "I did change something: Four months ago, I got bigger boobs! I'd thought about it my entire life."
Admitting she was sick of having to put padding in her stage costumes, the musician, initially, vowed to keep the surgery a secret. "But then, I decided I wasn't into secret-keeping," she explained, due, in part, to her young legion of fans. 
Larry Busacca/Getty Images for NARAS
Standing tall at 5'10", Nick Young's girlfriend has been applauded for her curvy body (heck, she has a booty anthem with J.Lo), but she insists her figure wasn't always so desirable. 
"When I first got to the States, people told me I should think about modeling," she shared. "So I went to a few agencies, but once they measured my body, they didn't like me anymore." 
Now, she knows how to dress for her figure and revealed "it's about proportion. I have to have everything tailored because I have such a small waist. I'm a 2 or a 0 on the top, and a 6 on the bottom."