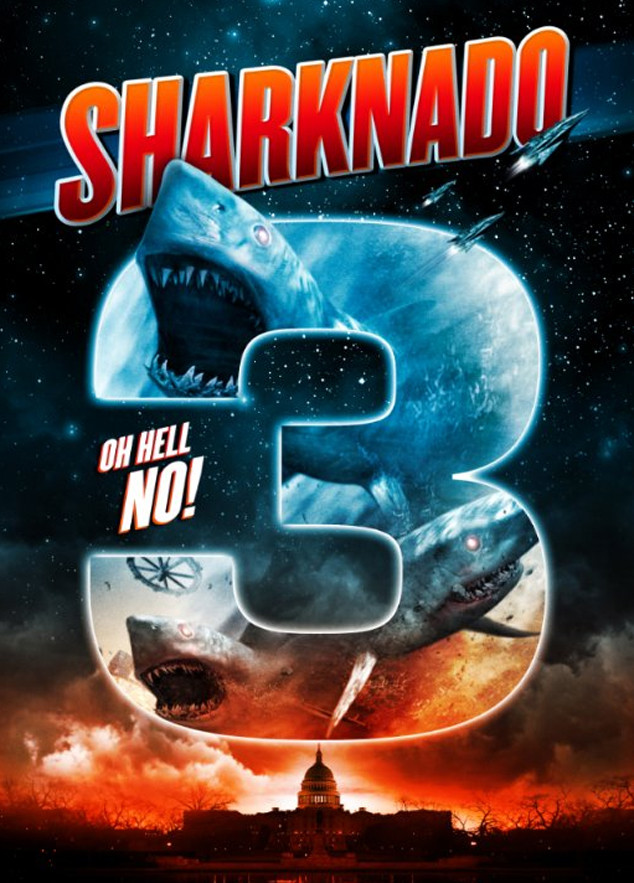 The Asylum
Oh, hell yes!
David Hasselhoff, who has what he calls a "nice chunky part" in Sharknado 3: Oh Hell No!, assured us today that the third installment in Syfy's surprise-hit franchise is going to be exactly what we thought it was going to be.
"You know, it's the worst movie you have ever seen," the Baywatch star said with utmost glee on HuffPost Live today. "The first one was the worst. The second one I think was even worse than the first. I'm so honored to be in Sharknado 3."
The Hoff joins an illustrious lineup that includes returning stars Ian Ziering and Tara Reid, as well as just-there-for-show players such as Mark Cuban, Bo Derek, Rick Fox, Chris Jericho, Michele Bachmann, Jerry Springer, Ann Coulter and Chris Kirkpatrick.