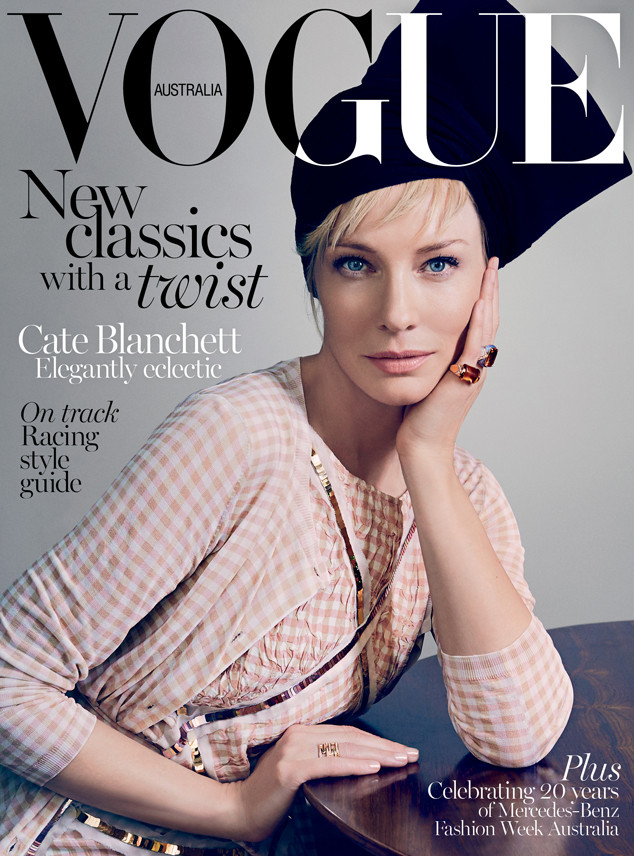 Emma Summerton/Vogue Australia
Cate Blanchett stuns on the April cover of Vogue Australia while also addressing some very important issues in the industry.
The 45-year-old star posed in a series of elegant shots photographed by Emma Summerton on location at the "Jack House" in Sydney, and while looking absolutely radiant in a number of pattern outfits accessorized by large jewels and a black headwrap, Blanchett discussed the inequality surrounding women in Hollywood.
"Tina Fey wrote in Bossypants that any woman in Hollywood who's no longer considered f--kable is ignored," interviewer Anna Funder began, "In the era of Judi Dench and Meryl Streep and other actresses we love, can this really be true, or are they exceptions?"
Blanchett simply stated, "Female audiences are driving the change, I think. Women don't stop consuming cultural product once they stop menstruating."