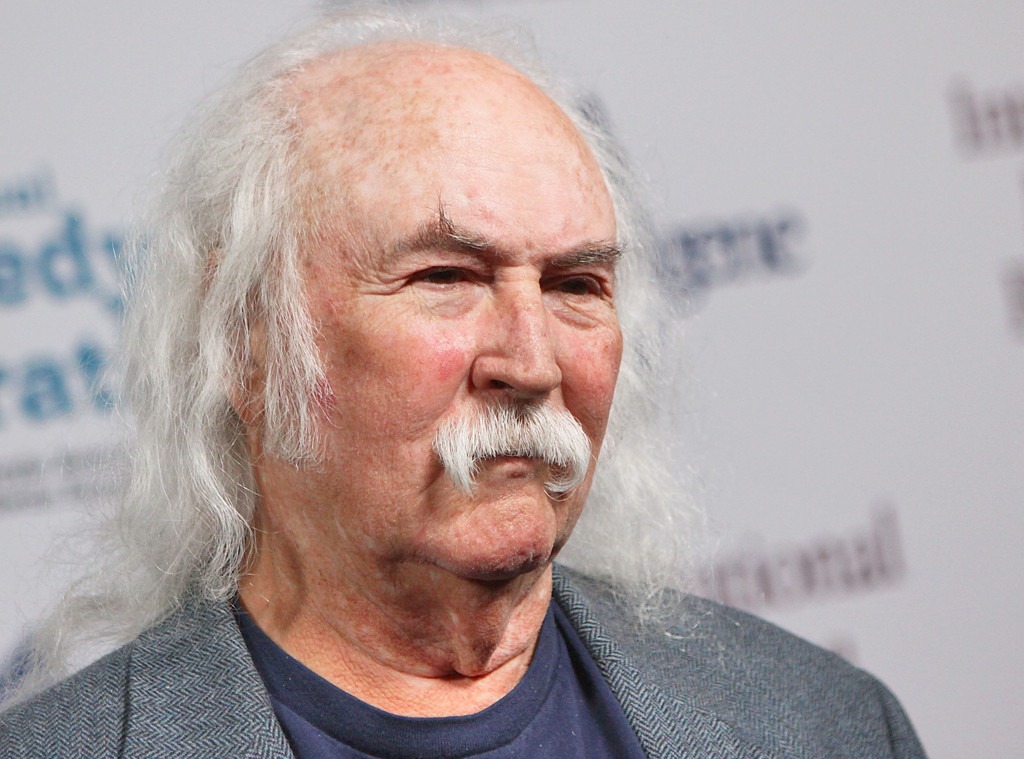 JC Olivera/Getty Images
David Crosby was looking forward, but it was right into the sun.
The Crosby, Stills & Nash singer-songwriter hit and injured a pedestrian with his car Sunday while motoring his 2015 Tesla on a street near his ranch in California's Santa Ynez Valley—but luckily, everyone involved is going to be all right.
"David Crosby is obviously very upset that he accidentally hit anyone," a rep for the artist said in a statement to E! News today. "And, based off of initial reports, he is relieved that the injuries to the gentleman were not life threatening. He wishes the jogger a very speedy recovery."
Jose Jimenez, 46, was jogging with his 14-year-old son when the 73-year-old Crosby dinged him with the right front end of his vehicle, according to a California Highway Patrol collision report obtained by E! News.
According to the CHP, Crosby was going the speed limit—55 mph—and he didn't see Jimenez off to his right because he was driving into the sun.
Jimenez was airlifted to Santa Barbara Cottage Hospital to be treated for multiple fractures, abrasians and lacerations, none of which are considered life-threatening, the report states.
We're told that Crosby stopped after the accident, checked to see how Jimenez was doing and was cooperative with CHP investigators.
A CHP spokesperson says that Jimenez was the one who was on the wrong side of the road, because California law requires pedestrians to be walking/running against traffic when they're outside of a residential or business zone (this was a rural road) and he should have been on the left; while the incident is still being investigated, they do not expect to be filing any charges against Crosby.
However, the office noted, a pedestrian's action doesn't excuse drivers from exercising due caution while behind the wheel.
—Reporting by Holly Passalaqua