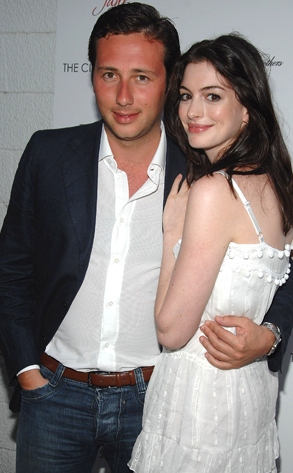 Dimitrios Kambouris/WireImage.com
Anne Hathaway's ex is hoping the Manhattan District Court is a little more forgiving than his former love.
Raffaello Follieri is looking for leniency in his forthcoming sentence, seeking no more than three years in prison for his litany of liturgic offenses, rather than the maximum five years and three months behind bars that were recommended as a result of his plea deal last month. (View the sentencing request)
Follieri's attorney, Flora Edwards, said her client had only the best of intentions when he lied to prospective investors about his nonexistent ties to the Vatican, among other misdeeds. Follieri, she claimed, simply "became intoxicated with it all" after growing accustomed to the luxury lifestyle.